The Aussie Author Challenge 2012 mascot needs a name!
I need your help to name our koala mascot for the Aussie Author Challenge 2012!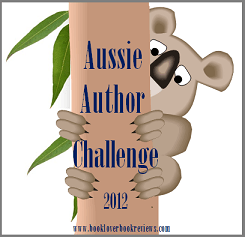 From your entries I will create a short-list of names that we can all vote on. There will be a prize for the person who first submits an entry for the name that wins the final vote!
I will purchase and have delivered to the winner a copy of any book written by an Australian author currently available for sale from The Book Depository for AUD$20 or less.
As The Book Depository provides free international delivery this competition is open to everyone!
In the entry form below please tell me what you think we should name our Aussie Author Challenge 2012 mascot, and provide The Book Depository link to the book you would like to win.
Entries for a chance to be in the shortlist will close 27 December 2011.
Voting on the shortlist will take place between 28 December 2011 and 5 January 2012.
Disclosure: If you click a link in this post and make a purchase, I may earn a small commission.
Our mascot will be named (and the winner announced) on 6 January 2012.