Launch of the Short Story Summer Challenge 2012-13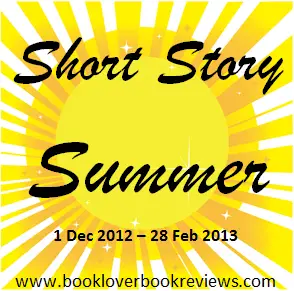 Announcing the launch of the Short Story Summer Challenge 2012-13.
Hosting this mini challenge here on Booklover Book Reviews is primarily a way of holding myself accountable for doing what I have been saying I would do for a long time now – read more short story collections! With the weather starting to steam up here in the southern hemisphere and so much going on over Christmas and the New Year period I figured it would be the perfect time to slot in some bite-sized reading.
Some of the titles I have in mind for this challenge that are already on my bookshelf include:
Las Vegas for Vegans by A S Patric and Wanderers by Edward Belfar
Others collections that have caught my interest so far include:
Watering Heaven by Peter Tieryas Liu
Sorry Please Thank You by Charles Yu
Selected Stories by Katherine Mansfield
Agnes Owens: The Complete Short Stories
And What Do You Do, Mr Gable? by Richard Flanagan
Disclosure: If you click a link in this post and make a purchase, I may earn a small commission.
Is there a short story or essay collection you would recommend?