Book releases by Aussie Authors in March 2013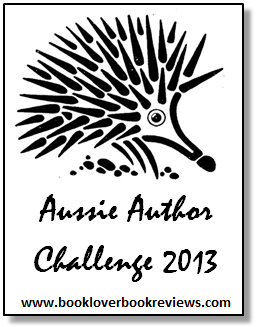 As part of the Aussie Author Challenge 2013, each month I will be highlighting a selection of the new books being released by Aussie Authors in the month ahead (although as often happens March snuck up on me!).
These features will by no means provide a comprehensive listing of all the titles by Australian authors being released, just the ones I have come across in my travels around the web. I'll ask readers, authors and publishers to let me know of any other notable Aussie Author book releases that I have overlooked in the Comments Section.
Book Releases by Aussie Authors in March 2013
Click on the covers to read book summary and publication details.
These links are to Australian distributors. I recommend international readers check when these titles will be available from The Book Depository (free worldwide delivery).
Great variety in the book releases from Aussie Authors this month! There's some interesting non-fiction in the mix, outback romance, fantasy and contemporary drama, and lots of crime-mystery titles spanning truth, thriller, cosy and humorous.
Personally, I am looking forward to reading the review copy of The Wild Girl I have sitting at the top of my book pile. I also have my eye on Good News, Bad News and Roll With It – in the mood for some crime with a dose of Aussie humour.
Disclosure: If you click a link in this post and make a purchase, I may earn a small commission.
Have any of these titles caught your attention?
Know of other titles by Aussie Authors being released in March 2013? Share them with us in the comments below.