Short Story Summer Challenge Wrap Up
In an effort to read more short stories in December I set my self the Short Story Summer Challenge, to read and review four (4) published collections of short stories or essays during the Southern Summer, 1 December 2012 – 28 February 2013.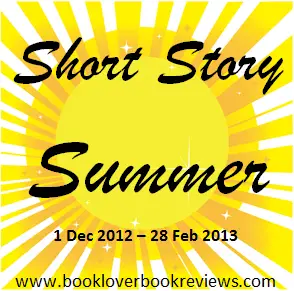 The four titles I reviewed for the challenge were:
LAS VEGAS FOR VEGANS by A S Patric – 4.25 stars
WANDERERS by Edward Belfar – 3.5 stars
CORPOREALITY by Hollis Seamon – 5 stars
WATERING HEAVEN by Peter Tieryas Liu – 4 stars
Author interviews featured during the challenge included:
A S Patric, Edward Belfar and Hollis Seamon
I found when I made time for short story collections in my reading schedule, I really enjoyed the format and the originality of the writing often contained. In some instances however it is best not to read a collection of stories back to back – it really depends on the collection. It is exciting to see more short story collections on the bestseller lists these days. I will definitely be reading more of them in the future.
What was the last short story collection you read?