Book releases by Aussie Authors in May 2013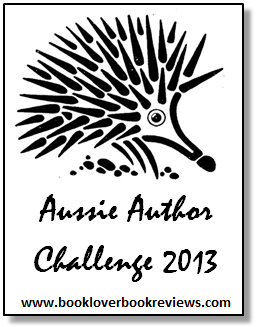 As part of the Aussie Author Challenge 2013, each month I will be highlighting a selection of the new books being released by Aussie Authors in the month ahead. As May is fast approaching it is starting to cool down at night here in Australia – perfect weather for snuggling up with a great book.
These features will by no means provide a comprehensive listing of all the titles by Australian authors being released, just the ones I have come across in my travels around the web. I'll ask readers, authors and publishers to let me know of any other notable Aussie Author book releases that I have overlooked in the Comments Section.
Book Releases by Aussie Authors in May 2013
Click on the covers to read book summary and publication details.

These links are to Australian distributors. I recommend international readers check when these titles will be available from The Book Depository (free worldwide delivery).
Burial Rites, set in Iceland and based on a true story, sounds to me like it could be the next big thing.
The impending release of Kylie Chan's eighth title Dark Serpent reminds me I have been meaning to read her debut novel White Tiger for years now. Based on the recommendation of a friend, I want to read her Dark Heavens and Journey to Wudang trilogy series from the beginning.
There seems to be a theme of personal reflection amongst the titles this month. Bone Ash Sky sounds epic and A Double Spring heartbreaking, yet stunning. The Memory Trap and Who We Were have also piqued my interest.
Disclosure: If you click a link in this post and make a purchase, I may earn a small commission.
Which of these titles most interests you?
Know of other titles by Aussie Authors being released in May 2013? Share them with us in the comments below.