Book releases by Aussie Authors in September 2013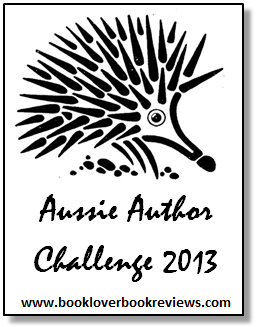 As part of the Aussie Author Challenge 2013, each month I will be highlighting a selection of the new books being released by Aussie Authors in the month ahead.
These features will by no means provide a comprehensive listing of all the titles by Australian authors being released, just the ones I have come across in my travels around the web. I'll ask readers, authors and publishers to let me know of any other notable Aussie Author book releases that I have overlooked in the Comments Section.
Book Releases by Aussie Authors in September 2013
+ a few titles that were released late August that I missed last time.
Click on the covers to read book summary and publication details.
These links are to Australian distributors. I recommend international readers check when these titles will be available from The Book Depository (free worldwide delivery).
Have I mentioned before how much I love September? Such a gorgeous time of year in Brisbane Australia. Looks like this month is going to be a real treat for Aussie book lovers also!
Okay, so I have just added Cairo by Chris Womersley to my wishlist – have you? It's cover art is a bit special too.
The Full Ridiculous by Mark Lamprell, co-author of 'Babe Pig in the City', has piqued my interest.
Richard Flanagan is such a talented author (see my review of Wanting) and so The Narrow Road to the Deep North sounds like a must read.
Disclosure: If you click a link in this post and make a purchase, I may earn a small commission.
Which of these titles most interests you?
Know of other titles by Aussie Authors being released in September 2013? Share them with us in the comments below.