Book Releases by Aussie Authors in October 2013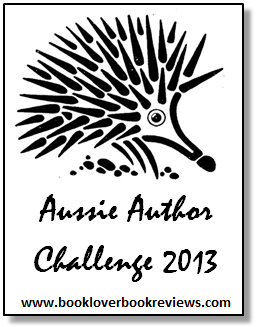 As part of the Aussie Author Challenge 2013, each month I will be highlighting a selection of the new books being released by Aussie Authors in the month ahead.
These features will by no means provide a comprehensive listing of all the titles by Australian authors being released, just the ones I have come across in my travels around the web. I'll ask readers, authors and publishers to let me know of any other notable Aussie Author book releases that I have overlooked in the Comments Section.
Book Releases by Aussie Authors in October 2013
+ a few titles that were released late September that I missed last time.
Click on the covers to read book summary and publication details.
These links are to Australian distributors. I recommend international readers check when these titles will be available from The Book Depository (free worldwide delivery).
Lots of big name Aussie authors releasing titles this month in plenty of time to make it onto the Christmas lists – Alex Miller, Tim Winton and Colleen McCullough. And I am pleased to see one my favourites Kerry Greenwood bringing out her 20th Phryne Fisher title – what an achievement!
I received a copy of Caroline Overington's No Place Like Home from Random House so I cannot wait to dive into that. I am also excited by the synopsis of Lenny Bartulin's new title Infamy – a very talented writer. McInnes' The Birdwatcher sounds charming too.
Disclosure: If you click a link in this post and make a purchase, I may earn a small commission.
Which of these titles most interests you?
Know of other titles by Aussie Authors being released in October 2013? Share them with us in the comments below.