Aussie Author Challenge Spotlight – May 2014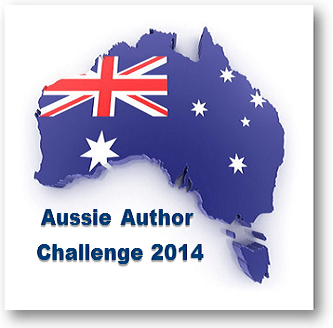 An additional 15 book reviews have been published as part of the Aussie Author Challenge since our March Spotlight.
Rural contemporary fiction featured with Carol being 'surprised and delighted' by the strength of Kerry McGinnis' writing in Tracking North, and that theme continued with Shelleyrae's 4 star review of Charlotte Nash's second novel Iron Junction.
Caroline Overington's work has been popular with challenge participants, and in her review of I Came To Say Goodbye Sarah notes her skill 'at depicting realistic characters on the fringe of society' and how she 'often tells her stories from an interesting angle or side character'. Tracey declares Honey Brown one of Australia's best psychological thriller writers, awarding 5 stars to her latest release Through the Cracks.

I reviewed two literary historical fiction titles, the legacy of war featuring in both – Boyd Anderson's The Heart Radical and the undeniably moving debut The Yellow Papers from Dominique Wilson. In the same genre, Shelleyrae brought to readers attention the new release from Joanne Van Os, 'a moving exploration of the legacy of war and family secrets, Ronan's Echo is a well crafted and eloquent novel'.
Also in the literary space, Sarah considered the strengths and weaknesses of Gail Jones' Sorry and awarded her highest review rating to Jasper Jones by Craig Silvey.
Prolific reader Kerrie featured crime fiction titles by Michael Duffy, Jaye Ford, Gabrielle Lord and Kathryn Fox. And for something a little less serious, Carol recommends Driving Under the Influence by Jenna Martin, 'a book written with passion and laughter…you can feel the vibes come off the pages; a great piece of Aussie light hearted fiction'.
Links to all 54 reviews published for the 2014 Aussie Author Challenge thus far can be found on the challenge homepage.
PS: It's not too late to join this posse of passionate promoters of Aussie literature, find out how. There are 4 different challenge levels – 1, 3, 6 and 12 books to review. Why not find a spot for an Aussie Author on your reading pile?