2014 Reading Challenge progress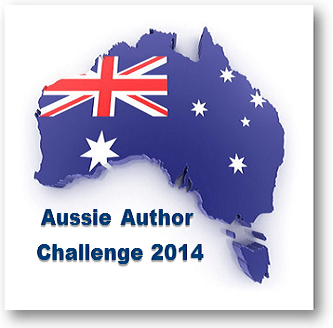 I committed to four annual reading challenges this year – my Aussie Author Challenge, Australian Women Writer's Challenge, The Eclectic Reader Challenge and the Global Reading Challenge. I've been reading with very little structure this year, so it's a good time to check on my progress…
Books Written by Australian Authors
Since my reading for the Australian Women Writer's Challenge is a subset of that for my Aussie Author Challenge, I'll consider these together.
I committed to the Australian Women Writer's Challenge at the Miles level (6 books), so I am only one book away from completion there.
I committed to my Aussie Author Challenge at the KANGAROO level:
– Read and review 12 titles written by Australian Authors of which at least 4 of those authors are female, at least 4 of those authors are male, and at least 4 of those authors are new to you;
– At least 6 fiction and at least 2 non-fiction, and at least 3 titles first published in 2013 or 2014.
So far I have read 8 titles by Aussie Authors – all fiction so far, 3 written by male authors, 7 authors that were new to me and 7 published in 2013 or 2014. Again, not too bad a result for six months of relatively unstructured reading… shows long term behaviour change (which is what one hopes to achieve by participating in challenges!). I have a couple more titles by male Aussie authors in my reading pile, and will need to keep my eye out for some non-fiction.
Disclosure: If you click a link in this post and make a purchase, I may earn a small commission.
The Eclectic Reader Challenge
Award Winning – The Thief by Fuminori Nakamura (2010 Kenzaburō Ōe Prize)
True Crime (Non Fiction) –
Romantic Comedy – Lady Windermere's Fan by Oscar Wilde
Alternate History Fiction –
Graphic Novel – The Undertaking of Lily Chen by Danica Novgodoroff 
Cosy Mystery Fiction – Beyond Belief by Helen Smith
Gothic Fiction – review coming soon, The Quick by Lauren Owen
War/Military Fiction – The Yellow Papers by Dominique Wilson
Anthology – review coming soon, How Does One Dress to Buy Dragonfruit? True Stories of Expat Women in Asia, edited by Shannon Young
Medical Thriller Fiction – Malicious Intent by Kathryn Fox 
Travel (Non Fiction) –
Published in 2014 – Terms & Conditions by Robert Glancy
I'm further progressed in this challenge than I actually realised. I have Love and Terror on the Howling Plains of Nowhere by Poe Ballantine (True Crime – NonFiction) on my reading pile and Mr Snack and the Lady Water, Travel Tales from my Lost Years by Brendan Shanahan (Travel, NonFiction, Aussie Author) on my library wishlist. The only category I don't have a title set aside for is Alternate History Fiction – any suggestions?
Global Reading Challenge
Africa – nil
Asia – Blade of the Samurai by Susan Spann (Japan), Bald New World by Peter Tieryas Liu (China)
Australasia/Oceania – After Darkness by Christine Piper (Western Australia), The Midnight Promise by Zane Lovitt (Victoria)
Europe – The Devil I Know by Claire Kilroy (Ireland), The Collector of Dying Breaths by M J Rose (France)
North America – The Accident by Chris Pavone, My Salinger Year by Joanna Rakoff
South America – Family Heirlooms by Zulmira Ribeiro Tavares (Brazil), Dead Stars by Alvaro Bisama (Chile)
Space – Dirk Gently's Holistic Detective Agency by Douglas Adams
Again, going better than I'd thought without any specific planning, only 3 titles to go. Must seek out titles set in Africa…
How are you tracking in your reading goals for 2014?