Aussie Author Challenge Spotlight – August 2014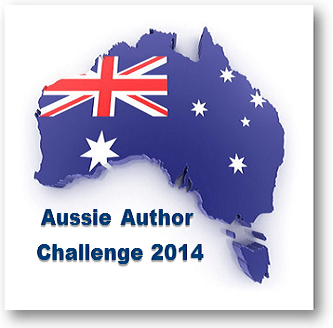 An additional 27 book reviews have been published as part of the Aussie Author Challenge since our May Spotlight.
Many participants are nearing completion of their selected challenge level, and some, like Shelleyrae have already reached it.
The mystery/thriller genre was popular as always, with Bruce McCabe's debut Skinjob provoking conversation at Devoted Eclectic and Book'd Out. Deb @ Debbish discussed Michael Robotham's use of different narrative view points in his Joe O'Loughlin Series. Tracey and Carol reviewed Anna George's psychological thriller What Came Before.
Tracey gave the thumbs up to the character development in Melanie Casey's second novel featuring her protagonist with retrocognition, Craven and Shelleyrae was impressed by Steve Sailah's recently released Gallipoli mystery A Fatal Tide.
In the literary space, I awarded 5 stars to Christine Piper's award winning debut novel After Darkness and Elizabeth described Julie Proudfoot's novella The Neighbour 'a beautifully written and powerful story'.
Sarah enjoyed listening to the audio version of Bryce Courtenay's short story collection The Family Frying Pan, while Tracey explained how the latest release from Kate Forsyth Dancing on Knives is a change of pace from the author's previous titles. Belle flew the flag for home grown YA talent reviewing Kate Hendrick's The Accident and Carol marvelled at Jennifer Scoullar's vivid descriptions of landscapes in her rural romance Billabong Bend.
A diverse rage of non-fiction titles featured also, including Shelleyrae's review of  The Aitch Factor by Susan Butler (containing controversial opinions on apostrophes – something we'll have to agree to disagree on) and Mark Isaac's personal account as an aid-worker at Nauru, The Undesirables. Bree shared her candid review of the memoir The Feel-Good Hit of the Year by Liam Pieper and Shelleyrae connected with the experiences of stay-at-home parent Clint Greagan in Reservoir Dad.
Links to all 81 reviews published for the 2014 Aussie Author Challenge thus far can be found on the challenge homepage.
PS: It's not too late to join this posse of passionate promoters of Aussie literature, find out how. There are 4 different challenge levels – 1, 3, 6 and 12 books to review. Why not find a spot for an Aussie Author on your reading pile?