December 2020 Book Releases Catching My Attention, New Fiction
Do you enjoy browsing the latest book releases lists? I do. Each month I'll highlight the new fiction books I have not yet had a chance to read, but would like to. Read on for what is new in fiction in December 2020, and previous June, July, August, September, October and November 2020 book releases that caught my attention. And then, as I find time to read them, I'll of course, come back and link up my reviews!
Related reading: Best Books of 2020, My favourite reads and New Book Releases 2021
Disclosure: If you click a link in this post and make a purchase, I may earn a small commission.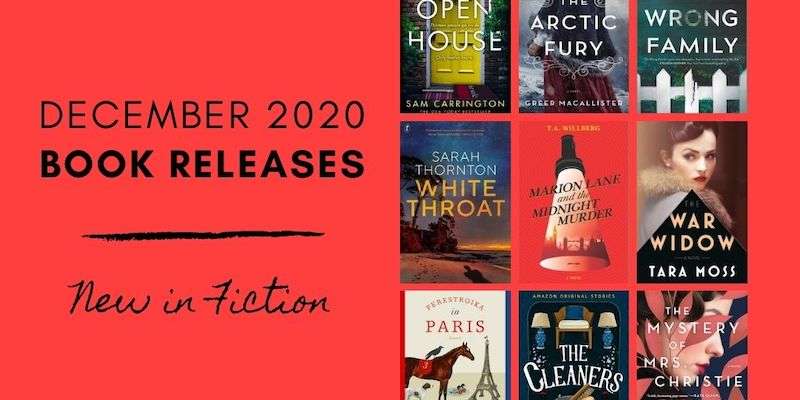 December 2020 New Book Releases
My pick of the new contemporary thriller books in December is Sarah Thornton's White Throat, the second title in her series featuring Clementine Jones. She is a disgraced former lawyer, trying to outrun her past, house-sitting on the shores of paradise-Queensland's Great Sandy Straits. Bored, she becomes a reluctant recruit to the local environmental group, campaigning to save an endangered turtle as developers close in. Then a body is found at the base of a quarry, and Clem's world is turned upside down. According to bestselling crime thriller author Candice Fox, 'Clem Jones is back with a vengeance. New town, different villains, but same dogged pursuit and badass bravado.' Update: Read my review >>
More intriguing psychological thrillers: The Open House by Sam Carrington, The Wrong Family by Taryn Fisher
We could all do with a little boost in our spirits after the year we have had and Jane Smiley's Perestroika in Paris (UK edition The Strays of Paris) sounds just the novel to do it. Perestroika is a curious racehorse. One afternoon she escapes her stall, meets a German shorthaired pointer named Frida and together they explore the City of Lights. They keep company with two irrepressible ducks and an opinionated raven and then Perestroika befriends a human boy, Etienne. A whimsical adventure that celebrates curiosity, ingenuity, and the desire of all creatures for true love and freedom, Bookpage has called it "a remarkable novel that splits the difference between Charlotte's Web and Animal Farm". Find out more >>
More charming and whimsical December fiction: The Cleaners by Ken Liu and The Prince & The Troll by Rainbow Rowell, two of the Kindle Shorts in the new Amazon Original's Faraway Collection… 'retold fairy tales that take the happily-ever-after in daring new directions'.
Another December 2020 release that just sounds like a whole bunch of fun is Marion Lane and the Midnight Murder by T A Willberg. In secret tunnels beneath the streets of London, a mysterious group of detectives recruited for Miss Brickett's Investigations & Inquiries use their cunning and gadgets to solve crimes that have stumped Scotland Yard. In April 1958, a filing assistant at Miss Brickett's receives a letter of warning — a name, a time, and a place. She goes to investigate but finds the room empty. Nonetheless, at the stroke of midnight, she is murdered by an unseen killer. Marion Lane is a first-year Inquirer-in-training, and when her colleague is framed for the crime she must sort through the hidden alliances at Miss Brickett's and secrets dating back to WWII to clear his name. Bestselling mystery thriller author Stuart Turton says, "This is what would happen if a trainee James Bond was asked to solve an Agatha Christie mystery, and it's brilliant." Find out more >>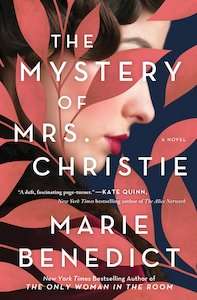 Speaking of the grand dame of mystery writers, my next pick of the December 2020 releases is The Mystery of Mrs Christie by Marie Benedict (The Other Einstein, Carnegie's Maid). In December 1926, Agatha Christie went missing. Investigators found her empty car on the edge of a deep, gloomy pond, the only clues some tire tracks nearby and a fur coat left in the car. Her husband and daughter had no knowledge of her whereabouts, and England unleashed an unprecedented manhunt to find the up-and-coming mystery author. Eleven days later, she reappeared, just as mysteriously, claiming amnesia and providing no explanations for her time away. This fictionalised reconstruction based on these real events seeks to fill in the gaps… a riveting saga of literary history, suspense, and love gone wrong. Find out more >>
Regular readers will be aware of my penchant for historical fiction based on fact, particularly stories of trailblazing women, and Greer Macallister's new novel The Arctic Fury sounds like another great example. Eccentric Lady Jane Franklin makes an outlandish offer to adventurer Virginia Reeve: take a dozen women, trek into the Arctic, and find her husband's lost expedition. Four parties have failed to find him, and Lady Franklin wants a radical new approach: put the women in charge. A year later, Virginia stands trial for murder. Survivors of the expedition willing to publicly support her sit in the front row. There are only five. What happened out there on the ice? Greer Macallister uses the true story of Lady Jane Franklin's tireless attempts to find her husband's lost expedition as a jumping-off point to spin a tale of bravery, intrigue, perseverance and hope. Find out more >>
And my final pick of the December 2020 fiction releases is The War Widow by Tara Moss. This is an absolute must-read, the first title in an exciting new historical private-eye series. I know this because I read it when first published in Australia in 2019 under the title Dead Man Switch. Ms Billie Walker is world-wise and resourceful; staunchly independent, sharp of mind and brave of heart and this novel, a fast-paced, action-packed historical crime mystery that tackles serious societal issues; variants on which are equally topical today. Scheduled for release in the US on 29 December, this is definitely one to pre-order or earmark for post-Christmas gift cards. Read my review >>
🎁  Receive a free set of personalised book recommendations when you SUBSCRIBE to my fortnightly newsletter.
November 2020 New Book Releases
My pick of the November 2020 psychological thrillers is The Cipher by Isabella Maldonado. It stars Nina Guerrera, who after escaping a serial killer when she was sixteen has gone on to become an FBI Special Agent. When video footage of her fighting off a mugger goes viral, it captures the attention of the man who abducted her eleven years ago. He commits a grisly murder designed to pull her into the investigation… but his games are just beginning, and he's using the internet to invite the public to play along. Apparently Maldonado's 22yrs of experience in law enforcement really shines, and this novel is a real pageturner. Looking forward to becoming acquainted with this new crime series. Find out more >>
Chloe Gong's debut novel These Violent Delights, described as a "Romeo and Juliet retelling set in 1920s Shanghai, with rival gangs and a monster in the depths of the Huangpu River" sounds like a very interesting genre mashup, part historical mystery, fantasy, YA romance and action thriller. According to Kirkus Reviews this is an "inventive adaptation" of the Shakespearean classic and "the slow-burning romance in this book takes a back seat to the gripping mystery grounded in immersive historical detail". Colour me intrigued!  Find out more >>
My picks of the more traditional November 2020 historical fiction releases include Miss Benson's Beetle by Rachel Joyce (The Unlikely Pilgrimage of Harold Fry). She has a real knack for delightful titles, doesn't she. Set in the 1950s, Margery Benson, a schoolteacher and spinster, decides to leave post-war London and embark on an unlikely scientific expedition to the South Seas, and she advertises for an assistant to accompany her. Described as "an uplifting, irresistible novel about two women on a life-changing adventure, where they must risk everything, break all the rules, and discover their best selves", this book sounds like its brimming with the warm and fuzzies.  Find out more >>
Coincidentally, this 1940s historical mystery novel Fortune Favours the Dead by Stephen Spotswood also features two female leads, crime-solving duo Pentecost and Parker. Unorthodox, New York private investigator, Lillian Pentecost's multiple sclerosis means she can't keep up with her old case load alone, so she hires Willowjean "Will" Parker, a scrappy circus runaway whose knife-throwing skills once saved her life, to be her right-hand woman. They investigate a locked-room murder mystery that has baffled the police, and doing so makes them the next target of the murderer. According to Shelf Awareness, this classic noir-style mystery "sparkles with wit and personality". Sounds right up my alley. Find out more >>
Of November 2020's literary fiction releases, The Museum of Forgotten Memories by Anstey Harris has to be my number one recommendation. I actually read this book for its Australian release earlier this year. Do not be perturbed by the peculiar cover art they have chosen for the November US release. This deeply moving and inspiring mother-and-son story powerfully challenges assumptions. It is a celebration of emotional honesty, the strength of community and finding the gold in every day. One of my Best Books of 2020. Read my full review >>
And finally, because we could all do with a dose of light-hearted fun right now, my pick of the November romantic comedy releases is James Bailey's The Flip Side. Heartbroken Josh is suffering a quarter-life crisis. Careful planning has landed him homeless, jobless, and single, so he decides to turn his love life over to the flip of a coin. It is described as a "delightfully British rom-com in the vein of Jenny Colgan, Nick Hornby, and David Nicholls," and I'm a big fan of their writing styles. Plus it received high praise for its humour from reviewers on its earlier UK release.  Find out more >>
More light-hearted November 2020 romance releases: Written in the Stars by Alexandria Bellefleur, The Gentlemen and The Thief by Sarah M Eden, Love & Olives by Jenna Evans Welch
October 2020 New Book Releases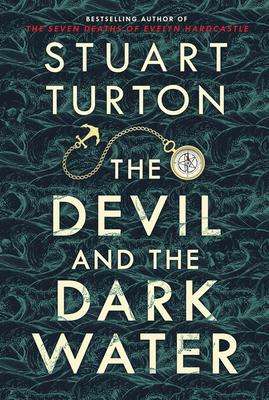 The first of the new fiction releases I am excited about is The Devil and the Dark Water. This is the highly anticipated second novel from Stuart Turton, after his breakout debut, the impressive genre-bending novel The Seven Deaths of Evelyn Hardcastle. Another high-concept historical locked-room murder mystery, this story setting is a ship sailing from the Dutch East Indies to Amsterdam in the 1600s. Recommended for fans of Steven King, apparently Turton brings "a chilling new spin to the Sherlock Holmes detective duo" in this thriller of supernatural horror, occult suspicion, and paranormal mystery on the high seas. Looking forward to diving into this one. Update: Read my 5 star review of this must-read mystery thriller.
Plain Bad Heroines has been described as a queer roar, ingenious and jawdropping. This first adult title from Emily M Danforth (The Miseducation of Cameron Post, YA) is a time-hopping epic about the history of a cursed New England girls' school, doomed lovers, and an equally cursed modern-day retelling via film, plus wasps (insect or human variety?) and spooky black and white illustrations. If even half as good as the gushing bestselling author endorsements ("One of the best books I've read in the last decade" – Joe Hill; "a brilliant piece of exuberant storytelling by a terrifically talented author" – Sarah Waters) then this chunky novel is sure to be an entertaining escape.  Find out more >>
According to EW, Rumaan Alam's Leave the World Behind is the biggest novel of fall. Netflix has already won a bidding war for the rights to the movie adaptation set to star Julia Roberts and Denzel Washington. A propulsive thriller about two families, strangers to each other, who are forced together on a long weekend gone terribly wrong. Described as prescient and terrifying, but also funny and emotionally resonant, this story explores the complexities of parenthood, race and class, and how unexpected bonds can be forged in moments of crisis. Find out more >>
The latest historical genre-bender from V E Schwab, The Invisible Life of Addie LaRue is being described in the vein of iconic novels The Time Traveler's Wife and Kate Atkinson's Life After Life. France, 1714: in a moment of desperation, a young woman makes a Faustian bargain to live forever―and is cursed to be forgotten by everyone she meets. Thus begins the extraordinary life of Addie LaRue, and a dazzling adventure that will play out across centuries and continents, across history and art, as a young woman learns how far she will go to leave her mark on the world. But everything changes when, after nearly 300 years, Addie stumbles across a young man in a hidden bookstore and he remembers her name. Find out more >>
I fear bedside reading piles may become perilously unstable given many of the standout new fiction book releases in October 2020 have higher than average page counts. Another is The Once and Future Witches from Alix E Harrow (The Ten Thousand Doors of January). In this novel that Liani Taylor has described as "a thrilling paean to the ferocious power of women", three Eastwood sisters join the suffragists of New Salem in the late 1800s and begin to pursue the forgotten ways that might turn the women's movement into the witch's movement. According to Booklist, Harrow has cleverly connected the dots between the suffragist movement of the past to the Me Too movement of today. Find out more >>
Trust is the highly anticipated new novel in Chris Hammer's acclaimed crime series starring journalist Martin Scarsden (Book 3). I found battle-scarred Martin Scarsden's first-person narrative in Silver (Book 2) highly engaging, the literary quality of Hammer's prose engrossing and the lead character's personal growth compelling. In this instalment set in Sydney, when partner and young mum Mandalay is abducted Martin must probe the past of the woman he loves.  It's time for her to face her demons once and for all; it's time she learned how to trust. Update: Read my review of Trust, investigative crime fiction at its very best.
More October 2020 book releases by notable authors:
The Two Lost Mountains by Matthew Reilly (Book 6, Jack West Jr) – Each October fans of Matthew Reilly await his next release. The previous novel Three Secret Cities saw my favourite Matthew Reilly series back to its action-packed, audacious cliff-hanging best and sprinting towards what will undoubtedly be a gripping and memorable conclusion. (2021 release in the US/UK).
The Cold Millions by Jess Walter – New literature from the bestselling author of Beautiful Ruins, another epic yet intimate story of brotherhood, love, sacrifice and betrayal set against the panoramic backdrop of an early twentieth-century century America that eerily echoes our own time.
The Searcher by Tana French – Retired detective Cal Hooper moves to a remote village in rural Ireland in the hopes of a quiet life. But then a local boy appeals to his help to find his missing brother and Cal something is wrong in this community.
I recommend US readers keen to support local independent bookstores, check out my October 2020 Noteworthy New Fiction Books List at Bookshop.org.
September 2020 New Book Releases
I often find myself drawn to fiction based on real events, and those that inspired C D Major's new historical thriller The Other Girl sound particularly compelling. 1942, New Zealand. Edith's been locked away for a long time. She was just five years old when she was sent to Seacliff Lunatic Asylum. Fifteen years later, when she survives a devastating fire that destroys her ward, Edith is questioned by the police and a young doctor, Declan Harris. Intrigued by his beautiful patient, Declan begins to doubt the official reasons for her incarceration. Is she truly mad—or could the impossible stories she told as a child actually be true? Find out more >>
Another September 2020 historical fiction novel I am looking forward to is The Burning Island by Jock Serong. Set in the Sydney colony in its infancy, Eliza Grayling is too tall, too stern—too old, now—for marriage,  so she cares for her elderly, blind and drunkard father with a shady past. When he becomes fixated on the chance for a reckoning with his nemesis, a sea voyage with an uncertain, probably violent, outcome, and Eliza is unable to dissuade him, she realises she may be forced to join him on his quest. Update: Read my review of The Burning Island, an engrossing read.
Keeping this theme of strong, real-world female leads going, I have added Soho Crime's new English translation of Ilaria Tuti's The Sleeping Nymph to my reading list. This is actually the second title (#1 Flowers Over the Inferno) in her critically acclaimed series starring Superintendent Teresa Battaglia, a gruff criminal profiler with four decades of experience on the Italian police force. She's assigned a chilling cold case, a decades-old murder investigation. New DNA analysis has revealed that a painting from the final days of World War II contains matter from a human heart. Update: Read my review of this criminally good crime thriller, The Sleeping Nymph.
The House of Correction by masters of suspense Nicci French (husband and wife writing team) is released in the UK and ANZ in September; US release in October. A woman in jail awaiting trial for murder is trying to prove her innocence. But, she can't remember what happened. There is something she is missing, something important… She only knows one thing. She is not capable of murder. This chunky novel described as part ingenious locked-room mystery, part you've-got-the-wrong-person nightmare drama, part intricate memory game, sounds like a great one to sink my teeth into. Update: Read my review of House of Correction.
Now, for a complete change of pace, my pick of the September romance releases. In Juliet, Naked (2009) Nick Hornby nailed understated and authentic mid-life drama/romance. His new novel Just Like You: A Novel is about Lucy, a 41-year-old nearly-divorced mother of two sons and school teacher who finds a much younger, and unlikely, love interest. Described as "a warm, wise, highly entertaining twenty-first-century love story" this sounds like the perfect weekend read for those of us old enough to have fond memories of watching movies like Four Weddings and a Funeral and Notting Hill at the cinemas. Find out more >>
I rarely read young-adult fiction, but this new YA fantasy novel from Garth Nix, The Left-Handed Booksellers of London, just sounds like so much fun. Eighteen-year-old Susan arrives in London in search of her father. But before she can question crime boss Frank Thringley, he's turned to dust by the prick of a silver hatpin in the hands of the outrageously attractive Merlin. Merlin is one of the youngest members of a secret society of booksellers with magical powers who police the mythic Old World wherever it impinges on the New World. Merlin also has a quest of his own: to find the Old World entity who arranged the murder of his mother. Find out more >>
More September 2020 book releases by notable authors:
I recommend US readers keen to support local independent bookstores, check out my September 2020 What's New In Fiction List at Bookshop.org.




August 2020 Eye-Catching Fiction Releases
Charlotte McConaghy's The Last Migration (ANZ/UK) (US title Migrations: A Novel) was the subject of a bidding war, and one of my must-read August 2020 book releases.
How far you would you go for love? Franny Stone is determined to go to the end of the earth, following the last of the Arctic terns on what may be their final migration to Antarctica. As animal populations plummet and commercial fishing faces prohibition, Franny talks her way onto one of the few remaining boats heading south. But as she and the eccentric crew travel further from shore and safety, the dark secrets of Franny's life begin to unspool. A daughter's yearning search for her mother. An impulsive, passionate marriage. A shocking crime. Haunted by love and violence, Franny must confront what she is really running towards – and from. Find out more >>
Invisible Girl, bestselling author Lisa Jewell's latest offering, is about Saffyre Maddox, a woman scarred from childhood trauma that's gone missing and a watchful recluse Owen Pick who's never had a friend let alone a girlfriend. Nobody sees him. Nobody cares. Until they start accusing him of being involved in her disappearance. Being described as a "haunting, atmospheric, stay-up-way-too-late read" (Megan Miranda) and exploring "how we look in the wrong places for bad people while the real predators walk among us in plain sight", made this one a standout amongst several thriller releases in August 2020. Find out more >>
Alex Pavesi's debut novel, literary thriller The Eighth Detective. A wildly inventive nesting doll of a mystery, in which a young editor travels to a remote village in the Mediterranean in the hopes of convincing a reclusive writer to republish his collection of detective stories, only to realize that there are greater mysteries beyond the pages of books. Described as "a love letter to classic detective stories with a modern twist, where nothing is as it seems" and comparisons being made to Stuart Turton's The Seven Lives of Evelyn Hardcastle, this August 2020 release sounds like a fictional puzzle right up my alley.  Find out more >>
In nationally bestselling author Fiona Davis's latest historical novel, The Lions of Fifth Avenue, a series of book thefts roils the iconic New York Public Library, leaving two generations of strong-willed women to pick up the pieces. A book about a mystery involving books, in an iconic setting, featuring the narratives of headstrong leading ladies, passionate trailblazer and journalist Laura Lyons (in 1913) and her granddaughter, library curator Sadie (in 1993)… what more could this booklover want! Find out more >>
In The Doctor of Aleppo by Dan Mayland, author of the bestselling Mark Sava spy novel series, American Hannah Johnson and her Swedish lover Oskar are drawn into the mounting turbulence of the impending Syrian civil war (and humanitarian activities of Dr Hasan) while working in the ancient Silk Road city of Aleppo. Both "intimate and sweeping in scope", this novel lends insight into how the most brutal, devastating (but least well understood) war of the twenty-first century. Update: Read my review of The Doctor of Aleppo.
The Midnight Library is the latest quirky adult fiction offering from bestselling author Matt Haig (How to Stop Time, The Humans). 'Between life and death there is a library, and within that library, the shelves go on forever. Every book provides a chance to try another life you could have lived. To see how things would be if you had made other choices… Would you have done anything different if you had the chance to undo your regrets?' Nora Seed finds herself faced with this decision. She must search within herself as she travels through the Midnight Library to decide what is truly fulfilling in life, and what makes it worth living in the first place. Find out more >>
More noteworthy August 2020 US book releases I have already reviewed:
I loved Beth O'Leary's debut novel The Flatshare – it was truly something special. So I had no idea how she would even come close to conjuring up that same magic mix of story/characters/heart in her second novel, The Switch. But she pretty much has. Enjoy!
The Weekend by Charlotte Wood is a quietly confronting read. A female friendship character study brimming with symbolism, compelling & cathartic.
The Disaster Tourist by Yun Ko-eun (translated by Lizzie Buehler) is slim but impactful Korean literature… gristly food for thought for those planning post-pandemic travel itineraries or those wanting to get involved in Women In Translation Month (each August).
I recommend US readers keen to support local independent bookstores, check out this August 2020 Eye-Catching Book Releases List at Bookshop.org.
July 2020 Book Releases Catching My Attention
Whenever people find out I'm an avid reader, the inevitable question is: What is your favourite book? The answer I give is David Mitchell's Cloud Atlas because it was the title that really sparked my love of literary fiction. Utopia Avenue is only the third fiction from Mitchell in the last decade, after The Bone Clocks (2014) and Slade House (2015). In addition smooth prose and skilled characterisations, I particularly enjoy Mitchell's pop culture references (and cameos) and with Utopia Avenue set in the 1960s London music scene, it sounds like a literary treasure trove awaits.  Find out more >>
Anna Downes' debut novel The Safe Place is one of the most hotly anticipated psychological thrillers of July 2020. Its subtitle 'No phones. No Outsiders. No escape.' pulls no punches, and with comparisons being made to Ruth Ware, Lisa Jewell and the gothic menace of Hitchcock's Rebecca, this story about an out-of-work actress who accepts a summer job as a housekeeper on a beautiful remote French estate and gets caught up in the lives of its owners, sounds like an absolute page-turner. Notably, this debut has earned high-praise from the authors of two of my recent favourites in this genre, Christian White (The Wife and the Widow) and Chris Hammer (Silver). Update: Read my review of The Safe Place.
Bestselling author Gillian McAllister's How to Disappear is another of the new psychological thrillers I am looking forward to. You can run, you can hide, but can you disappear for good? Lauren's daughter Zara witnessed a terrible crime. But speaking up comes with a price, and when Zara's identity is revealed online, it puts a target on her back. The only choice is to disappear.  Looks like How to Disappear will be available to most readers in ebook format in July, with some region's paperback release in September. However, I have my eye on the audiobook narrated by Nicola Walker, one of my favourite British actresses.
Now for a complete change of pace, Dear Emmie Blue by Lia Louis. Described as a 'charming and poignant novel' about a teenage girl who releases a balloon with her email address and a big secret into the sky and falls in love with the French boy that finds it, only to find 14 years later, her hopes dashed and life plans up in the air (again?). With comparisons being made to Evie Drake Starts Over and Eleanor Oliphant is Completely Fine (big call!) this one just sounds too cute-sweet to miss. Tissues may be required. Find out more >>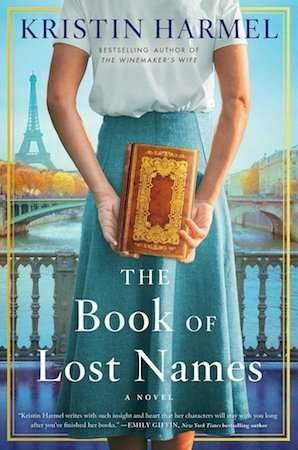 Another lovely blue cover! This time Kristin Harmel's The Book of Lost Names, WWII historical fiction told in reflection, inspired by the true story of a young woman with a talent for forgery that helped hundreds of Jewish children flee the Nazis. A book about a book featuring a mature female librarian lead – sounds just made for book lovers! Featured in many of this season's highly anticipated book lists, it has been described as 'heartstopping' and 'sweeping and magnificent'. Sounds like a must-read. Find out more >>
My curiosity is often piqued by literature on the quirkier side, and this new standalone novel from Jasper Fforde (Early Riser, The Eyre Affair) certainly fits that bill. The Constant Rabbit (July ANZ & UK, September US & CA) is about human-size rabbits living in the UK in 2022. They can walk, talk, drive cars, and they like to read Voltaire, but when a family of them move into a cozy little village in Middle England the villagers turn against them. All except their neighbours Peter and Pippa, who begin to question everything they had ever thought about their friends, their nation, and their species. Kirkus Reviews are calling this book release 'an astonishingly well-crafted work of social and political satire'.  Find out more >>
I recommend US readers keen to support local independent bookstores, check out this July 2020 Book Releases List at Bookshop.org.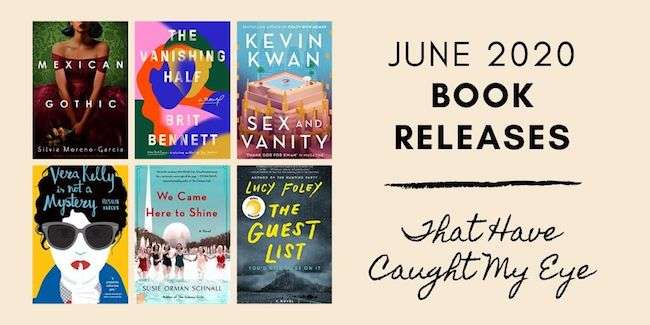 What Was New in Fiction in June 2020
Having been thoroughly entertained by Rich People Problems and looking forward to more of Kevin Kwan's brand of humour, it great to see his new release Sex and Vanity will be hitting the shelves at month-end. Just as in the past, he's certainly owning the subject matter with that title. Described as "a daring homage to A Room with a View, and a brilliantly funny comedy of manners" this sounds like a modern luxe outing of the 'enemies-to-lovers' trope and fabulously fun weekend read. Find out more >>
While I've not yet read Brit Bennett's bestselling debut The Mothers, you would have to have been living under a rock not to be aware of the high praise and accolades it received. Unsurprisingly, her new novel The Vanishing Half has long been one of the most highly anticipated releases of June 2020. But now, given recent events, its subject matter "identical twin sisters, inseparable as children, who ultimately choose to live in two very different worlds, one black and one white" seems even more topical. Find out more >>
Honestly, it was Mexican Gothic's evocative cover art that first grabbed my attention. Then learning Silvia Moreno-Garcia (who's Gods of Jade and Shadows I'd read high praise for) was its author had me investigating further. "An isolated mansion. A chillingly charismatic aristocrat. And a brave socialite drawn to expose their treacherous secrets. . . ."  Both PopSugar and Kirkus Reviews have made comparisons to Daphne Du Maurier's Rebecca (one of my personal favourites), although the latter warns of its heavy horror content. So perhaps best not read on a dark stormy night!  Find out more >>
I've long been attracted to historical fiction set in cities hosting World Fairs. The atmosphere surrounding them sounded electric. While not comparable to that in the late 19th and early 20th century, I still fondly recall the buzz when my city hosted the 1988 World Expo. Oops, I'm really showing my age. So Susie Orman Schnall's new novel We Came Here to Shine, set in an around the World Fair in 1939 New York City "featuring two bold and ambitious women who navigate a world of possibility and find out what they're truly made of during a glorious summer of spectacle and potential" sounds right up my alley. Find out more >>
The Guest List by Lucy Foley (The Hunting Party, The Book of Lost & Found, The Invitation) is on all the must-read book release lists. With comparisons being made to the queen of locked-room mysteries, Agatha Christie, and a fantastic premise — a wedding celebration fueled with alcohol and petty resentments come murder mystery set on a remote island off the coast of Ireland — The Guest List sounds like an absolute page-turner.  Find out more >>
Who doesn't love a female sleuth? And if she's a jaded down-on-her-luck ex-CIA agent (read, 'lots of baggage and skeletons in the closet'), that sounds even better to me. Rosalie Knecht's Vera Kelly is not a Mystery, is apparently the second title in a series. How did I miss the first, aptly titled Who is Vera Kelly?. Knecht's writing style has been described as "evocative and spare, stylish and brooding" (Booklist) and Vera "a woman of sparkling wit, deep moral fiber, and martini-dry humor who knows how to follow a case even as she struggles to follow her heart." Find out more >>
I recommend US readers keen to support local independent bookstores, check out this June 2020 Book Releases List at Bookshop.org.
🎁  Receive a free set of personalised book recommendations when you SUBSCRIBE to my fortnightly newsletter.