Of Love and Shadows by Isabel Allende, Review: Courage & passion
Of Love and Shadows by Isabel Allende is a memorable novel that switches from heart-stopping action to magical moments of reflection. Read on for our full review.
Of Love and Shadows Book Synopsis: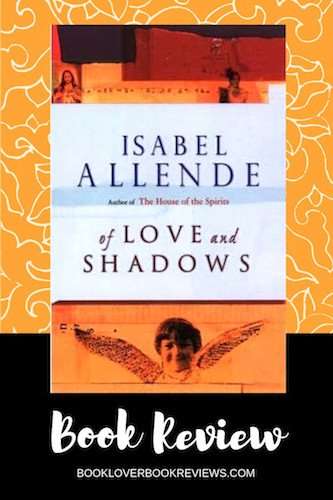 Set in a country of arbitrary arrests, sudden disappearances and summary executions, Isabel Allende's magical new novel tells of the passionate affair of two people prepared to risk everything for the sake of justice and truth.
Irene Beltran, a reporter, comes from a wealthy background; Francisco Leal, a young photographer secretly engaged in undermining the military dictatorship, is strongly attracted by her beauty. It does not matter that Irene's fiance is an army captain: each time Francisco accompanies her on a magazine assignment, he falls more deeply in love with her.
When Irene and Francisco go to investigate the mysterious case of Evangelina Ranquileo, a girl suffering from spectacular fits which are rumoured to have miraculous powers, the arrival of soldiers adds a sinister aspect to the mystery. And then Evangelina disappears. In trying to trace her and indict the Junta, Irene and Francisco become engulfed in a vortex of terror and violence. 
Translated from the original Spanish by Margaret Sayers Peden
Genre: Action-Adventure, Drama, Romance, Historical
Disclosure: If you click a link in this post and make a purchase, I may earn a small commission.
BOOK REVIEW
Of Love and Shadows has it all – hope, faith, sorrow, pain, romance, humour, heartache and happiness.
"For women, the best aphrodisiacs are words. The G-spot is in the ears. He who looks for it below there is wasting his time."
Protagonists Irene Beltran and Francisco Leal are an unlikely alliance, but quickly become a force to be reckoned with. They dare to challenge people's thinking and risk their lives in doing so.
Isabel Allende's Of Love and Shadows is a story of courage and passion that will stay with you long after reading.
Allende's prose is so luxurious and versatile. It switches from heart-stopping action sequences to magical moments of reflection and contemplation with ease. The narrative is cloaked in a mystical veil of South American folklore, reminiscent of the writing of Gabriel Garcia Marquez.
"All you will have is the present. Waste no energy crying over yesterday or dreaming of tomorrow. Nostalgia is fatiguing and destructive, it is the vice of the expatriate. You must put down roots as if they were forever, you must have a sense of permanence."
More broadly, I am often shocked and saddened at the appalling way humans treat each other on the basis of racial or religious differences. Of Love and Shadows is an example of fiction that shines the light on such inequities and atrocities, and can help change a generation's thinking. I highly recommend it.
BOOK RATING: The Story 5 / 5 ; The Writing 4.5 / 5 — Overall 4.75 / 5
Get your copy of Isabel Allende's Of Love and Shadows from:
Amazon Bookshop Book Depository Kobo Booktopia
OR listen to the audiobook FREE with Audible's Trial (check eligibility)
Related Reads:
The Return by Victoria Hislop  /  A Reluctant Warrior by Kelly Brooke Nicholls  /  Water Will Find Its Way by Bronagh Slevin  /  Farabeuf by Salvador Elizondo
About the Author, Isabel Allende
Isabel Allende is a Chilean American author born in Lima, Peru in 1942. Other bestselling Isabel Allende books include The House of Spirits, Island Beneath The Sea, Daughter of Fortune and her more recent book releases Maya's Notebook, Ripper and The Japanese Lover.
Isabel Allende's website is a treasure trove of information from photos, interviews, and speeches and other published works.
Of Love and Shadows was made into a film starring Antonio Banderas and Jennifer Connelly
Source: IMdB.com
Other reviews Of Love and Shadows
"Gabriel Garcia Marquez
once advised aspiring writers that anything could be said on the page, as long as it could be made believable. Allende has married the world of magic and political evil most credibly. The translator whose gift it was to bring this novel into English, Margaret Sayers Peden, deserves a nod as well for the accomplishment of creating an American language for Allende's deeply lyrical voice." — LA Times
"Allende has forsaken the epic multi-generational sweep of her bestselling first novel, The House of the Spirits, for a more tightly focused yet equally satisfying tale of love and political commitment." — Publishers Weekly