Intelligent Romance Comedy Novels, a Best Books List for Smart Women
Romantic comedy novels ('rom-coms') are too often overlooked by smart women that consider themselves 'serious' readers. I suspect much of the blame can be assigned to book publishing's use of terms chick-lit and women's fiction, and the many flimsy and dare I say it, cheap, romance books marketed under those banners. We first consider the merits of romance novels, particularly funny ones, and then discuss our top intelligent romance comedy books.
As Anne Browning Walker explains in "Why Smart Women Read Romance Novels",
… most romances today feature strong, smart, savvy women. And smart romance characters attract smart romance readers.
We all deserve some downtime and we can all benefit from seeing relationships (particularly romantic ones) from different perspectives. Just because a story contains contemporary romance and is funny, does not preclude that book from being stimulating and even edifying reading.
There is something for everyone in this booklist — get a bit of intelligent romance in your reading pile!
Disclosure: If you click a link in this post and make a purchase, I may earn a small commission.
My Top Intelligent Romantic Comedy Novels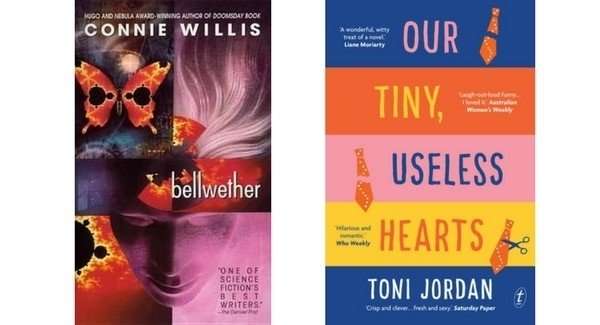 Willis has written this short novel, a novella really, so ingeniously. Each chapter begins with an often tongue in cheek description of a fad – what exactly it was, how it came about, how long it lasted and why it diminished – Hula hoops, rubix cube, quality circles, hot pants, etc. A modern romance that simmers with intelligence and the frustration of office politics. Find out more >>
I have long been a fan of Aussie author Toni Jordan's brand of humour and original and intelligent take on women's fiction (Addition and Fall Girl), but this is her best contemporary romance novel yet. Think Oscar Wilde's classic The Importance of Being Earnest meets Fawlty Towers meets the Love Actually movie. Find out more >>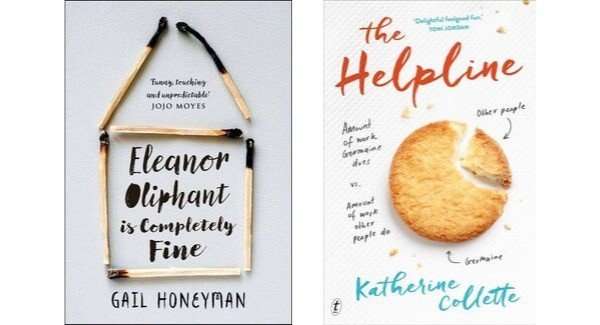 Eleanor has always been different, and so doesn't give a toss what others think. They're the strange ones, right? This results in many hilarious narrative asides as she navigates the world and embarks on greater human interaction. But for all the delicious awkwardness and fish-out-of-water humour to be found in this novel, it is ultimately a deeply moving character journey. Find out more >>
Germaine Johnson is socially inept (very bad at reading people) and so her routinely awkward interactions with others make for compelling reading. But, most endearing is the motley group of wonderfully patient, warm-hearted characters (and romance) that enters her life when she starts working on the Council Helpline for senior citizens, along with author Katherine Collette's quietly quirky sense of humour. Find out more >>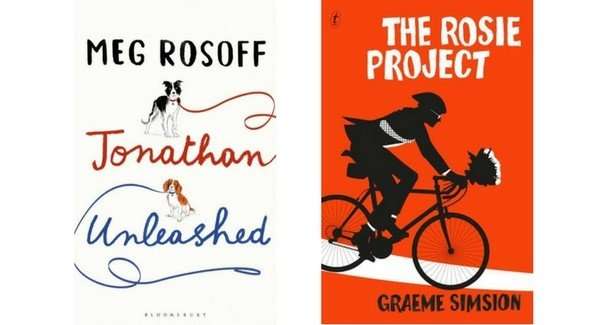 If you are a dog lover and are inclined not to take yourself (or the human species in general) too seriously, then this funny contemporary romance novel is the perfect pairing for you. With light-hearted comedy and a sweet romance, this book is a charming weekend read. Find out more >>
This novel was an international bestseller for good reason… a very modern take on the classic screwball romance that tackles some tough societal issues with just the right mix of hilarity and compassion. A must-read, and one of the few in this romantic comedy reading list that I would unreservedly recommend to male readers also. Find out more >>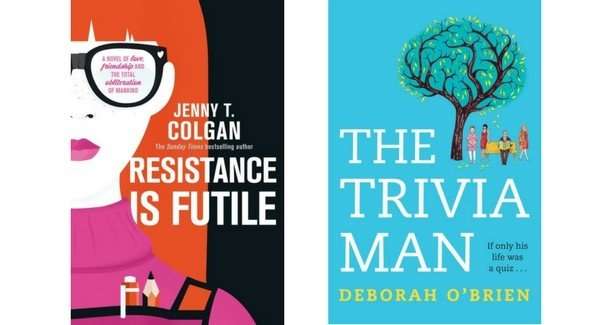 Publisher Orbit Books described this novel as 'Bridget Jones meets The Big Bang Theory meets Independence Day'. I can vouch for that description being absolutely spot on. I'm probably showing my age here but I'd also throw in a vibe reminiscent of The Goonies movie too. Need I say more? This is one of the best clever chick-lit audiobooks I have listened to. Find out more >>
Who isn't drawn to a book about people that walk to the beat of their own drum? Every one of us has at some time in our lives felt that we didn't quite fit in with the crowd, or perhaps admired those that appeared quite happy not doing so. A romance novel that leaves you with that old-fashioned warm and fuzzy feeling… Find out more >>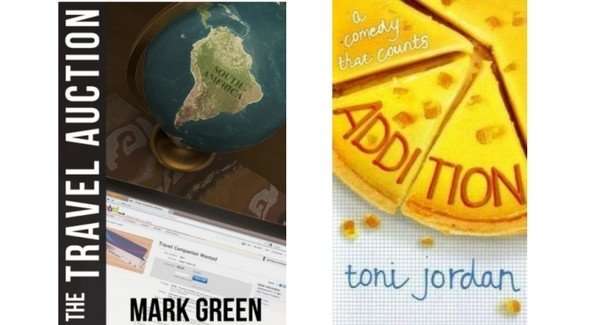 Without giving too much away, there's something special about Kate – you know that much from the book's synopsis… It is that difference which gives this modern romance novel grit and substance, and the manner in which Jonathan and Kate respond to it (sometimes refreshingly non-PC) which makes them such endearing characters. This title gets a big tick for its realistic depiction of diversity issues. Find out more >>
Jordan has boldly presented a different slant on mental illness and poses the question, 'At what point does uniqueness become an illness?' At the same time, this dark exploration is wrapped up in what is essentially a very sweet love story that explores the classic questions of how much must one compromise ones individuality to form a lasting relationship. Find out more >>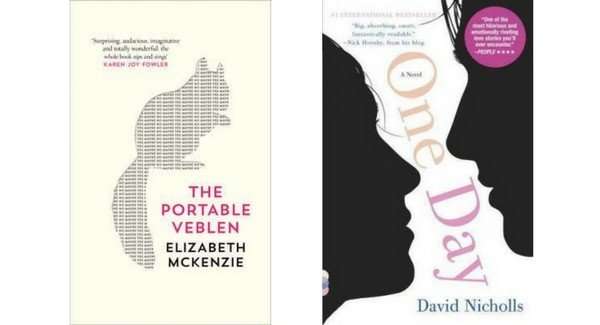 McKenzie's clever prose is a delight to read – at times whimsical and often hilariously deadpan dialogue, but always with a strong emotional connection. A romantic 'dramedy' for smart women, about an intelligent woman that could be accused (quite legitimately) of overthinking things.  Find out more >>
Has a romance novel ever made you laugh and want to cry at the same time? This old favourite of mine will. These characters feel so alive to the reader and are so genuine and endearing because Nicholls displays a real understanding of the difference between what people say and what they mean. And trust me, this bestselling novel really is far, far better than the One Day movie. Find out more >>
Which of our top romance books will you be adding to your reading list?
UPDATE: While perhaps better categorised as 'smart women's romantic drama', another title I feel compelled to recommend is If Kisses Cured Cancer by T S Hawken. You know that marketing spin, "it will have you in tears of joy, sorrow and laughter"… in the case of this novel, it is actually true!
LATEST UPDATE: Beth O'Leary's 5-star debut The Flatshare is a late but highly-deserving addition to this best romance books list. It is an absolute must-read!
And remember, most of these titles are available in audiobook which you can download and listen to FREE with Audible's 30-Day Trial.
💡 Want more book recommendations? SUBSCRIBE to our fortnightly newsletter. Read the latest edition HERE.