Book Review – THE SHEKINAH LEGACY by Gary Lindberg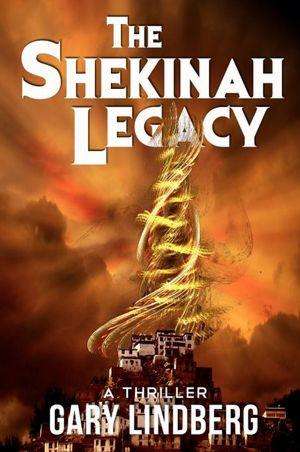 The Shekinah Legacy Synopsis
In this controversial Amazon best-selling thriller, international cable TV journalist Charlotte Ansari and her Asperger's son are caught literally in the crossfire of history when terrorists, the CIA, Mossad and the Vatican all converge in a pulse-pounding search for relics that could forever change the balance of power in the world.
Three decades ago, Charlotte's mother suddenly vanished with no trace. The mystery was never solved. Then suddenly, on the same day that Charlotte's home is attacked by terrorists, her son receives an email from the grandmother that he has never known. The coded message catapults Charlotte and her son on a dangerous mission to India and Kashmir to find the only objects that can save the old woman's life. Unfortunately, Charlotte and her autistic son don't know what they are looking for.
The Shekinah Legacy is a thriller in the tradition of Dan Brown, Steve Berry and James Rollins. In this provocative novel, author Gary Lindberg uses the form of the thriller to explore the limits and perils of belief. (Amazon)
BOOK REVIEW
From the very first line of The Shekinah Legacy Gary Lindberg sets a cracking pace. This is not literary fiction – it is all about the high adrenalin storyline, in the spirit of Dan Brown's The Da Vinci Code.
The Shekinah Legacy by Gary Lindberg contains all the elements of a blockbuster action adventure movie – international conspiracies, remote locations, a swathe of bad guys and a mystery to solve before time runs out.
It came as no surprise to me to find Gary Lindberg is, in addition to being an author, a film producer/director. While character development was not necessarily Lindberg's focus (nor strength), the complicated relationship between protagonist Charlotte and her son added some depth.
I was more frightened in those few minutes than at any time since my rescue. Some sort of delayed stress syndrome? I don't know. But I do know that even though you could not hug me, your presence calmed me down. Somewhere inside you, beneath that impassive gaze, is a storehouse of love. I have always felt it — a mother's insight. We are more alike than you know.
While the mystery to be solved and the ensemble cast was sufficiently complex for me to happily sink my teeth into, I did guess some of the plot twists before they occurred.
Of all the characters, guardian angel of sorts Gideon was one of my favourites, and the most well developed. Watching the mystery unfold  from his viewpoint produced some of the most thrilling passages in The Shekinah Legacy.
Gideon is holding Scarface's cell phone, which had been flung from the man's shirt pocket. He presses a few keys, finds the last number called, and smiles. With a press of a button he could summon the voice of evil.
While I found The Shekinah Legacy by Gary Lindberg an entertaining read and the plot quite clever, I provide a cautionary note that those with strong religious beliefs may not.
BOOK RATING: The Story 4 / 5 ; The Writing 3.5 / 5
Disclosure: If you click a link in this post and make a purchase, I may earn a small commission.
Have you read The Shekinah Legacy? Do you want to?
Join the discussion below.
BOOK DETAILS: The Shekinah Legacy (Amazon); The Shekinah Legacy (B&N); The Shekinah Legacy (TheNile – Aus)
Genre: Action-Adventure,  Mystery, Thriller, Drama
Author Information: Gary Lindberg was born in 1943 in Minneapolis, Minnesota. As a writer and film producer/director, he has won over one hundred major national and international awards. He is the co-writer and producer of the Paramount Pictures feature film That Was Then, This Is Now starring Emilio Estevez and Morgan Freeman. The Shekinah Legacy is his debut novel. He lives in Minnesota with his wife, Gloria, and his Jack Russell terrier Fletcher.
– Checkout the Lindberg Books website featuring photographs of locations and scenes that appear in The Shekinah Legacy.
– Read a great interview with Gary Lindberg at Jersey Girl Book Reviews
A selection of other reviews of The Shekinah Legacy: Daring To Ask; Amy's Book Addiction; Jersey Girl Book Reviews; Bookingly Yours
* My receiving a copy of this book for free from the author did not influence the opinions expressed in my review.