Interview – Robert Hollingworth, author of The Colour of the Night
Today we welcome Robert Hollingworth, author of the recently released novel The Colour of the Night to Booklover Book Reviews.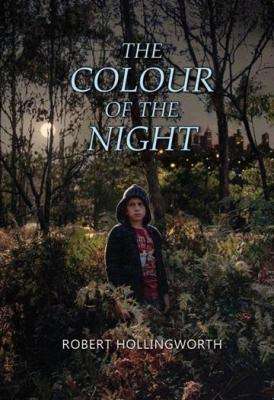 Orphaned after a bushfire, eleven-year-old Shaun must now go to live with his aunt in the city. Here his world of benign nature meets the urban frontline head on. What can city life teach him, what can he offer the many troubled people he meets there?
The new novel from acclaimed author Robert Hollingworth, The Colour of the Night centres on the increasing divide between nature and culture. During this era of great technological advancement, one question looms large: Do we lose anything if we leave the green world behind?
This is a story of polarities: the country and the city; nature and culture; the material and the digital; the spirit and the flesh; lost faith and renewed hope. The Colour of the Night is a tale of compelling human insight. (Hybrid Publishers)
What inspired you to write The Colour of the Night?
I perceive a growing divide between the technological world we revel in and the natural one we seem to be leaving behind. I pose the question: do we lose something if we ignore our fundamental connection to the earth?
As the planet becomes more heavily populated and polluted, with the natural world paying the price, we seem to avoid dealing with this, concentrating more on our own immediate needs and narcissistic selves. Are we happier, or is there a sense of disillusionment and lost faith?  Could ignoring the living earth we all came from eventually be our undoing?
Would you say The Colour of the Night is plot or character driven?
Primarily character driven, in that the story delves quite deeply into the emotions and driving motivations of the various characters. That said, there is a strong narrative: Shaun must reconcile his previous country life with the mad tear of the city. The main plot thrust involves what happens when he meets a host of inner-city disillusioned souls.
Tell us a little bit about your main character.
Shaun is born and bred in the bush (a lifestyle shift for his parents) and is an exceptionally astute eleven-year-old. Orphaned by a bushfire, he is now obliged to go to the city where he encounters the modern world full on. Here Shaun's responses are measured against his experiences of nature, an approach foreign to all he encounters. Is there anything these isolated individuals can learn from him? Can his world of benign nature and the constructed world of culture be reconciled?
What type of reader do you think would most enjoy The Colour of the Night ?
Most modern readers of good literature and literary fiction. Other comparable titles may be The Slap, Cloudstreet, Monkey Grip.  All involve interacting characters in a tight community setting.
How does this title compare to others you have written?
All of my works tend to be character driven stories about 'outsiders' and antiheroes who nonetheless awaken us to issues that affect us all.
Can you tell us a bit about your writing process?
This novel took several years including back and forth between several publishers, editors etc. It was written on a pc whenever time and inspiration allowed.
What do you do when you're not writing?
I am also a practising visual artist and usually hold a solo exhibition of paintings every 18 months or so. I have had more than 30 solo shows in Australia and overseas.
Do you have any other titles in the pipeline?
Yes. Working title "A Blank Canvas" is underway, a story about the goings-on in the world of contemporary art.
Do you have any tips or advice for aspiring writers?
No, nothing that hasn't been said before.
Further information about Robert and his creative works can be found on his website www.roberthollingworth.com.au or at http://en.wikipedia.org/wiki/Robert_Hollingworth .