SOON by Lois Murphy, Review: An utterly gripping debut
Lois Murphy's Soon won the 2017 Aurealis Award for Best Horror Novel. Read on for our full review.
Soon Book Synopsis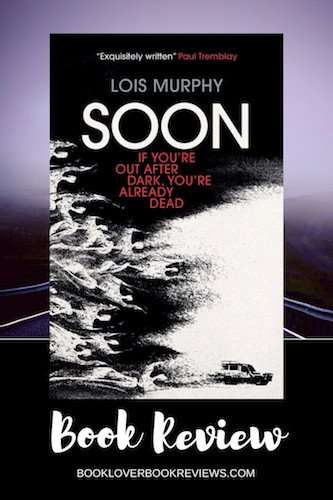 An almost deserted town in the middle of nowhere, Nebulah's days of mining and farming prosperity – if they ever truly existed – are long gone. These days even the name on the road sign into town has been removed. Yet for Pete, an ex-policeman, Milly, Li and a small band of others, it's the only place they have ever felt at home.
One winter solstice the birds disappear. A strange, residual and mysterious mist arrives. It is a real and potent force, yet also emblematic of the complacency and unease that afflicts so many of our small towns, and the country that Murphy knows so well.
Partly inspired by the true story of Wittenoom, the ill-fated West Australian asbestos town, Soon is the story of the death of a haunted town, and the plight of the people who either won't or simply can't abandon all they have ever had. With finely wrought characters and brilliant storytelling, it is a taut and original novel, where the people we come to know and those who are drawn to the town's intrigue must ultimately fight for survival.
First published by Transit Lounge in October 2017  
Genre: Literature, Thriller, Mystery, Fantasy, Drama
Disclosure: If you click a link in this post and make a purchase, I may earn a small commission.
BOOK REVIEW
An utterly gripping debut novel. Just like the work of Transit Lounge stable mates Jane Rawson and A S Patric, Lois Murphy's Soon defies genre categorisation.
Despite containing fantastical story elements, Soon feels uncommonly gritty and grounded. Murphy's character development and evocation of both the natural environment and small-town setting is first class — a reader cannot help but become invested in their plight.
The sense of foreboding is at times gut-wrenching. Soon is an edge of your seat, page-turning read — the experience similar to the very best genre thrillers — yet it features some of the most artful prose and thought-provoking passages I have read this year.
There is no sense in breaking into Stick's, he's way too cluey to have the haul in there, and I find the thought of entering his house vaguely abhorrent. I've been in so many houses like this, closed and stale, with the threads of corruption concealed but still so evident that they cling to you like cobwebs. The effect of their crawling touch coats you for days. You become steeped in them, in a cynicism that congeals into disgust, and eventually taints your very humanity. I've seen people who live in this atmosphere, faces sallow from years of contact with the webs, as if mummified, their only visible emotion a predictable mix of animal cunning and fear.
Murphy's social commentary is all the more powerful because it isn't sign-posted – the mark of great literature.
Lois Murphy's inspiration
In an article on the inspiration and writing process behind this novel, she explained:
I visited Wittenoom, despite the official warnings to keep away. In my journal at the time, I described arriving there as like falling off the map. It was tiny and forlorn, a clutch of disintegrating fibro houses sprinkled around a large empty space. One had wire across its gate and a large sign in its front yard that said: Private Property – Mine. Keep out, this is my bloody home. I was struck by the wry irony of this sense of living under siege, yet in almost complete isolation.
Beauty in dire circumstances
To write about such immense loss, isolation and dire circumstances with such beauty is a rare and enviable skill. One of the many passages in Soon I found uncommonly impactful:
I've often been struck by the cruel indifference of nature, how it casually refuses to correspond to our moods and circumstances. Bad news can be accompanied by the most stunning weather, like being thumped with a perfumed glove….

I can still remember leaving the doctor's surgery all those years ago, reeling from his grimly professional prognosis. I stumbled out of the clinically sterile reception area with what seemed like the dead weight of my own corpse on my back, only to stagger outside into brilliant spring sunshine. Even the trees seemed to hum with the joy of being alive. There were tiny honeyeaters flitting between a grevillea laden with delicate flowers and a birdbath on the lawn, and their speed and their song, the energy and life they embodied seemed, in the face of my diagnosis, some kind of malicious joke.
And to imbue this darkest of tales with a spirit of rejuvenation, an unstoppable force, far greater and older than any individual … memorable and haunting.
I highly recommend Lois Murphy's Soon, and look forward to reading more from this very talented author.
BOOK RATING: The Story 4 / 5 ; The Writing 5 / 5  — Overall 4.5
Get your copy of Soon from:
Amazon Bookshop US Booktopia AU
UPDATE: We have also since enjoyed Murphy's first junior fiction novel, You've Let Them In, a fun scary story with heart.
More sinister and chilling reads:
More Soon reviews
"A similar energy and frantic dread as that found in Josh Malerman's Bird Box…A solid new entry into the horror scene filled with anxiety and dread." — Kirkus Reviews
"Soon will appeal to Stephen King fans thanks to the picture Murphy paints of a small town left behind to rot in isolation. Readers will be glued to their seats." —Booklist 
"A  powerful literary thriller where the dark, yet poetically beautiful detailing of events will draw you into a nightmarish world that will have you questioning your understanding of love and loss, and the very nature of your reality. Atmospheric, intense and thought provoking." — Dominique Wilson, author of That Devil's Madness and The Yellow Papers
About the Author, Lois Murphy
Lois Murphy has travelled widely, most recently spending six years exploring Australia in a homemade 4WD truck, working mainly in small or remote towns, before settling in Darwin for a number of years. She has won a handful of prizes for her writing, including the Northern Territory Literary Award and the Sisters in Crime Best New Talent Prize. The majority of Soon, her first novel, was written while living in a caravan park in Carnarvon. Lois currently lives in Melbourne, Victoria. Check out her website.
This review counts towards the Aussie Author Challenge 2017 and 2017 Australian Women Writers Challenge.
* My receiving a copy from the publisher for review purposes did not impact the expression of my honest opinions in the review above.