The Museum of Forgotten Memories, Review: Smashing boxes
The Museum of Forgotten Memories by Anstey Harris is deeply moving and uplifting fiction powered by emotional honesty, strength of community and the gold in every day. Read on for our full review.
The Museum of Forgotten Memories Synopsis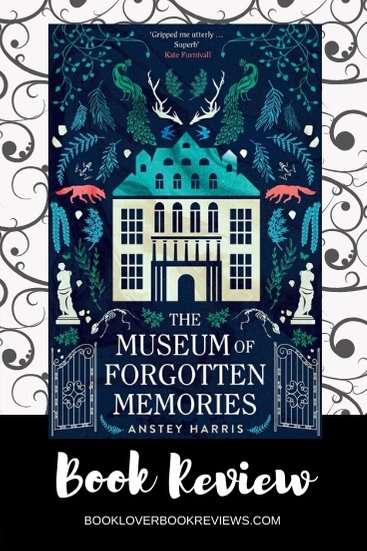 From the bestselling author of The Truths and Triumphs of Grace Atherton
Hatters Museum of the Wide Wide World, a dilapidated, once-whimsical museum, offers unexpected solace to a grieving widow, and exposes secrets that will alter the course of her life.
When Cate and Richard met at university they felt an immediate spark, but as the couple matured Richard's inner demons threatened their happiness. With time, he receded further and further into darkness until he disappeared altogether.
Now, four years after Richard's passing, Cate is let go from her teaching job and can't pay the rent on the London flat she shares with her and Richard's son, Leo. She packs the two of them up and ventures to Richard's grandfather's old Victorian museum in the small town of Crouch-on-Sea, where the dusty staff quarters await her. Despite growing pains and a grouchy caretaker, Cate falls in love with the quirky taxidermy exhibits and sprawling grounds and makes it her mission to revive them. But as Cate becomes more invested in Hatters, she must finally confront the reality of Richard's death – and the role she played in it – in order to reimagine her future.
The Museum of Forgotten Memories masterfully weaves life with death, past with present, and grief with hope.
'An incredibly moving and atmospheric novel, as beautiful and complex and curious as the museum in which it is set' — Beth O'Leary, author of The Flatshare
(Simon & Schuster Australia – June 2020)
Genre: Drama, Mystery, Romance, Literature
Disclosure: If you click a link in this post and make a purchase, I may earn a small commission.
BOOK REVIEW
The Museum of Forgotten Memories is literary quicksand, such was its hidden depths and the connection I felt with its wonderful characters.
What you notice right off the bat is Harris' disarmingly straight-forward conversational prose. It feels raw and authentic, and in turn, so too does the serpentine emotional burden of anger, love and sadness lead Cate Morris carries with her after losing her husband. Palpable also is Cate's lioness love for and devotion to her son. That alone is moving.
But one of the many things that creeps up on you in The Museum of Forgotten Memories is how that same prose beguiles with its effortless literary sensibility. Harris' simple, yet evocative narrative transitions
The gravel drive crunches a song of despair under the wheels of my car, each pop a painful reminder that we're inching towards this life we didn't ask for, and away from everything we ever had.
and countless evocative simile and metaphor with which she breathes life into Hatters, are a delight to read.
The curtain waves once, gently, at us and breaths of summer fill the room.
Red herrings, trap doors & challenging perceptions
The Museum of Forgotten Memories is a deeply moving story of re-awakening and growth, for the house and its inhabitants — the living and the legacy. Harris deftly maintains a simmering tension between characters (and mystique about them) by placing breadcrumbs and red herrings, for them and readers alike to follow… And, indeed trapdoors to fall into, and then learn from doing so. About so many things…
This is such a powerful way of challenging assumptions and transforming perceptions. Harris doesn't just tick the diversity box, she smashes it and then erases it. Because diversity is simply a more accurate depiction of reality. Bravo Anstey, bravo!
I look forward to reading more from this talented, highly perceptive author and recommend The Museum of Forgotten Memories unreservedly. This inspiring story is a celebration of emotional honesty, the strength of community and finding the gold in every day.
BOOK RATING: The Story 4.5 / 5 ; The Writing 5 / 5  — Overall 4.75
Get your copy of The Museum of Forgotten Memories from:
Amazon Book Depository Booktopia AU
OR listen to the audiobook FREE with Audible's Trial (check eligibility)
Update: I have since also really enjoyed her 2023 release When I First Held You.
Published as 'Where We Belong' in the UK in May 2020.
Related Reads:
The Flatshare by Beth O'Leary
The End of Seeing by Christy Collins
The Returns by Philip Salom
The Likely Resolutions of Oliver Clock by Jane Riley
Unconditional by Robert Glancy
About the Author, Anstey Harris
Anstey Harris teaches creative writing in Kent, England. Her short stories have been widely published in anthologies and online and she was the winner of the H.G. Wells Short Story Prize in 2015. Anstey lives in Kent, England, and is the mother of singer-songwriter Lucy Spraggan. Check out her website and connect with her on Twitter/Goodreads.
* My receiving a copy from the publisher for review purposes did not impact the expression of my honest opinions.