Rebecca, Book Review: Daphne Du Maurier's iconic gothic novel
Rebecca (a Novel) by Daphne du Maurier is the iconic story of a young woman consumed by love and struggling to find her identity, spawning several movie/TV adaptations.
Rebecca Novel Synopsis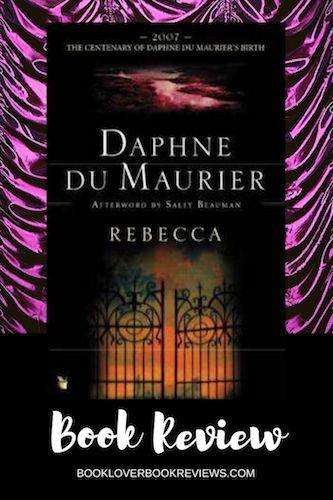 Working as a lady's companion, the heroine of Rebecca learns her place. Life begins to look very bleak until, on a trip to the South of France, she meets Maxim de Winter, a handsome widower whose sudden proposal of marriage takes her by surprise.
She accepts, but whisked from glamorous Monte Carlo to the ominous and brooding Manderley, the new Mrs de Winter finds Max a changed man. And the memory of his dead wife Rebecca is forever kept alive by the forbidding Mrs Danvers …
Not since Jane Eyre has a heroine faced such difficulty with the Other Woman.  
Genre: Literature, Mystery, Romance, Historical, Audio
Disclosure: If you click a link in this post and make a purchase, I may earn a small commission.
My Rebecca Book Review
I listened to Daphne Du Maurier's classic Rebecca in audio and was mesmerised from the haunting opening sentence…
Last night I dreamt I went to Manderley again … It seemed to me I stood by the iron gates leading to the drive and for a while I could not enter, the way was barred to me.
Du Maurier's enduring classic has a wonderful sense of grandness about it. Whether it be the historical locations or the mysterious circumstances the protagonist finds herself in, all seem to take on a life of their own. This novel exudes a sense of power and foreboding – a feeling of menacing indestructibility. Is her enemy amongst the living or the dead?
I tried to forget that she was in the house at this moment, perhaps looking down on me from one of the windows. And now and again when I looked up from my book or glanced across the garden, I had the feeling I was not alone.
Artful prose
Du Maurier's prose is exquisite in its artfulness and the feelings and emotions it evokes in Rebecca. I particularly enjoyed the protagonist's musings on life that solidified her character for the reader.
"Happiness is not a possession to be prized, it is a quality of thought, a state of mind." ― Daphne Du Maurier, Rebecca
In some cases, artistic prose can get in the way of the telling of the story. But in this novel, it only enhanced the impact of some superior plot twists so cleverly woven into the tale. It comes as no surprise to me that Du Maurier's Rebecca was listed in The Top 15 Mystery Novels of All Time by Mystery Guild America.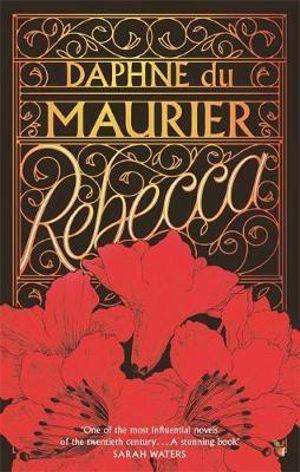 Audiobook narration
Narrator Anna Massey delivers this story with such poise – her British accent pitch perfect and her skilful differentiation between characters a pleasure to listen to (listen to an audio sample). For a story told for the most part in reflection, Massey does very well to convey Du Maurier's intended suspense through the entire 14+ hours.  This is one of those instances where I believe the narrator has taken the written word to another level through their delivery, or in this case performance.
I highly recommend this novel by Du Maurier, particularly in audio. My only regret is not having read/listened to it sooner.
BOOK RATING: The Story 5 / 5 ;  The Writing  5 / 5
Get your copy of Rebecca from:
Bookshop US Amazon Book Depository Booktopia
OR listen to the audiobook FREE with Audible's Trial (check eligibility)
Other reviews of Rebecca
"Rebecca wasn't exactly a fun read – my distaste for the narrator was too strong for that. But it is masterfully plotted and written and definitely makes me want to read more by du Maurier." — Dear Author
"Du Maurier's prose is so beautifully descriptive, one really can imagine Manderly in all its glory: the forbidden wing, the stormy sea views; the opulent parties." — The Literary Edit
"It's a window into the best and worst of human nature, and a complex portrait of love and jealousy." — Literary Ladies Guide
"Daphne du Maurier untangles the mystery at the heart of her novel in a slow yet utterly compelling way." — Wishfully Reading
More Rebecca (Novel) Resources
Rebecca Novel to Movie Adaptations
Watch the original trailer for Alfred Hitchcock's 1940 movie adaptation of this novel originally published in 1938.
The directorial choices made by Ben Wheatley, in the most recent 2020 Netflix adaptation of Rebecca, starring Lily James and Armie Hammer, shows what a difference 80 years makes in respect to audience expectations. Many critics are citing numerous differences in character portrayal as weaknesses of this novel adaptation. For instance, Alexis Nedd explains on Mashable how Netflix's 'Rebecca' ending is different from the book, and not at all how Daphne Du Maurier intended.
Source: Youtube: Netflix
About the Author, Daphne Du Maurier
Daphne du Maurier was born in 1906 and educated at home and in Paris. She began writing in 1928, and many of her bestselling novels were set in Cornwall, where she lived for most of her life. She was made a DBE in 1969 and died in 1989.
Wonderful website dedicated to Daphne Du Maurier's

life and works

The works of Anna Massey –

Queen of the bonnet
Seventy-five years after Daphne du Maurier published 'Rebecca', her son tells how the author's own torrid life inspired this enduring story (The Telegraph)
"I believe there is a theory that men and women emerge finer and stronger after suffering, and that to advance in this or any world we must endure ordeal by fire." ― Daphne DuMaurier, Rebecca