ASSASSIN by Tara Moss, Book Review: Fabulous finale
Assassin is the 6th and final novel in Tara Moss' fabulous Makedde Vanderwall PI series.
Assassin Synopsis: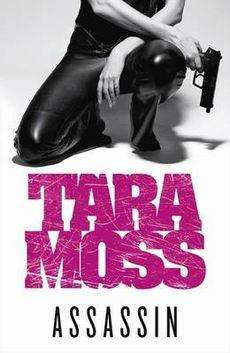 Former model turned forensic psychologist and PI Mak Vanderwall is missing, presumed dead in Paris. By hiring a hit man to kill her, the powerful and corrupt Cavanagh family aimed to silence her for good. But after narrowly escaping death, Mak has taken over her would-be killer's world. She is very much alive. And transformed…
Back in Sydney Mak's former flame, criminal profiler Andy Flynn is on the trail of a vicious rapist and murderer with possible ties to the infamous 'Stiletto Killer'. He may have struck before and will certainly do so again. And while Andy struggles to cope in a world without Mak, little does he realise she is on her way back. And this time she's ready to make her own justice. 
Disclosure: If you click a link in this post and make a purchase, I may earn a small commission.
BOOK REVIEW
I recently included Tara Moss' Mak Vanderwall Series in a list of thrillers with kick-arse leading ladies. Read my review of the previous title in the Mak Vanderwall Series, in which I describe Siren 'a stylish and sexy roller-coaster ride that readers will not want to disembark from'. So it was with much anticipation that I began listening to the sixth and final title in the series, Assassin.
Moss quickly brings readers up to speed on how the damaged but forever driven Mak has survived since the dramatic conclusion to Siren and we join Mak on her quest to avenge the wrongs done to her and other innocents by the Cavanagh family. After a long hiatus Mak is definitely back!
Being a product of her experiences, the Mak we find in Assassin is the darkest incarnation yet. She is a fugitive and will do whatever is required to survive – this outing with Vanderwall is not for the squeamish.
As with all titles in the Vanderwall series, Assassin also includes a gripping independent murder investigation featuring criminal profiler and Mak's ex-boyfriend Andy Flynn.
In Assassin Tara Moss skillfully brings back into the frame several characters that featured in previous novels in a stunning and heart-wrenching conclusion to the series.
The only disappointment for me was the audio narration by Jennifer Vuletic. It was pedestrian in places and the incorrect pronunciation of Australian locations grated on my Aussie ear. I enjoyed the narration of the previous title Siren by Edwina Wren a little more.
With so many die-hard fans of Mak Vanderwall out there, it was always going to be a formidable task to pen a series finale her readership considered worthy of such a gutsy fictional heroine. In my humble opinion, the title Assassin is the best yet from Moss, and the conclusion to the story of Mak Vanderwall, weighty, moving and true to character.
If you are looking for a gripping and compelling thriller with a feisty and intelligent leading lady, I wholeheartedly recommend the Mak Vanderwall series by Tara Moss.
BOOK RATING: The Story 4.5 / 5 ; The Writing 4 / 5  —  Overall 4.25
Get your copy of Assassin (Makedde Vanderwall #6) from:
Book Depository Amazon Booktopia (AU)
Genre: Romance, Action-Adventure, Crime-Detective, Thriller
UPDATE: I have since also enjoyed her new releases Dead Man Switch (aka The War Widow, Book 1 PI Billie Walker Series – historical crime fiction), Book 2 Billie Walker The Ghosts of Paris and The Cobra Queen (Book 4 in her continuing supernatural new adult romance Pandora English series).
About the Author, Tara Moss
Tara Moss is a novelist, TV presenter and journalist. Since 1999 she has written and published eight best selling novels –  Fetish, Split, Covet, Hit, Siren, Assassin, The Blood Countess and The Spider Goddess, and been published in 18 countries in 12 languages.
Her writing has appeared in Australian Literary Review, The Sydney Morning Herald, Sun Herald, The Daily Telegraph and more. Her 9th novel, The Skeleton Key, publishes in December 2012.
Check out Tara's website or connect with her on Twitter or Facebook.
This review counts towards my participation in the Aussie Author Challenge 2012.