Booklover Bites – Favourite Thrillers With Strong Female Leads
What are your favourite thrillers with strong female leads?
Book Riot asked readers this question recently and collated this reading list. I have only read two on this list, The Millenium Trilogy by Stieg Larsson (well this is actually three books) and The Informationist by Taylor Stevens, but would wholeheartedly agree with their inclusion.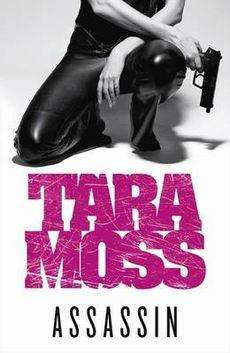 I would add the Mak Vanderwall Series by Tara Moss to this list of thrillers with kick-arse leading ladies. Right now I am listening to the sixth and final title in the series, Assassin, which has just been released and enjoying every minute of it. After a long hiatus Mak is definitely back!
For those not acquainted with the character Makedde Vanderwall, here is an excerpt from my review of the fifth title in the series, Siren:
"Although I do not know the author personally, her public persona appears very similar to that of her strong-willed and self-assured female protagonist – ex-model, forensic psychologist and in demand private eye Makedde Vanderwall.

Without spoiling the first four novels in this best-selling series, suffice to say Moss's protagonist Mak has been through a lot in her twenty nine years. She has lost a parent, lost friends to crime and narrowly escaped death herself on more than one occasion. Her feisty, kick-arse attitude and penchant for standing up for what she believes is right makes her a target for the worst of criminal society. Her model looks and style opens doors for her, but it is her intellect and mental toughness that gets her out of the life threatening situations she gets herself into."
Disclosure: If you click a link in this post and make a purchase, I may earn a small commission.
What thrillers would you recommend with strong female leads?