Bookish Ways to Celebrate Australia Day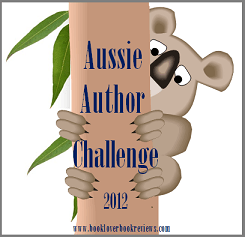 Happy Australia Day everyone!
Here is a list of bookish ways to celebrate Australia Day.
Here at Booklover Book Reviews:
– I have published my review of Australian author Matthew Reilly's latest blockbuster, Scarecrow and the Army of Thieves. This was Australia's bestselling fiction title in 2011.
– My review of the Age Book of the Year Award 2011 winner, Fiona McGregor's Indelible Ink, will be posted later today.
– You can enter my current international giveaway of a 3 Book Prize Pack from Australian author Lenny Bartulin – The Jack Susko Mystery Series.
– You can sign-up to the Aussie Author Challenge 2012 or read current challenge participant's reviews of Australian titles (click to see review listing).
– You could email a lesser known Australian author and offer to review their latest release. For instance I know Ilsa Evans, Anna Patricio, Dr Nabil Saleh, and Sean Terrill are all seeking reviews. (Unfortunately I just don't have enough time to accept all review copies I'm offered.)
Some of my favourite online book retailers are offering great discounts to celebrate Australia Day:
– Betterworld Books are offering 35% off 7+ used books from their Bargain Bin – today only
– Kobo eBooks are offering 25% discount from now until 29 January in honour of Australia Day
Disclosure: If you click a link in this post and make a purchase, I may earn a small commission.
What are you doing to celebrate Australia Day?