New Books Released 2023: Best books this month
Looking for the best books to read in 2023? Browsing the countless new book releases lists can be fun, but it does not leave much time for reading them. So, this bonafide book lover will scour the web for the newest books in 2023 and share with you what I think are the best books each month. And, since I am a diverse reader, the new books featured will span a broad range of fiction genre.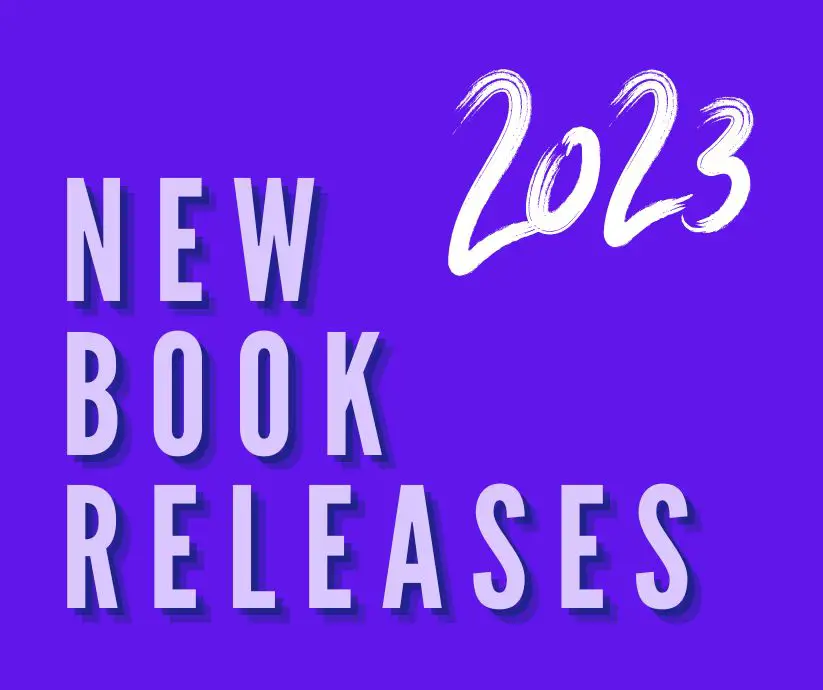 Links and cover images in this article will take you to more detail about each new book, and when I have been lucky enough to read it, open up my full review in a new tab.
Disclosure: If you click a link in this post and make a purchase, I may earn a small commission.
So without further ado, read on to see which 2023 book releases have caught my attention so far… 
New Books Released 2023: Best books this month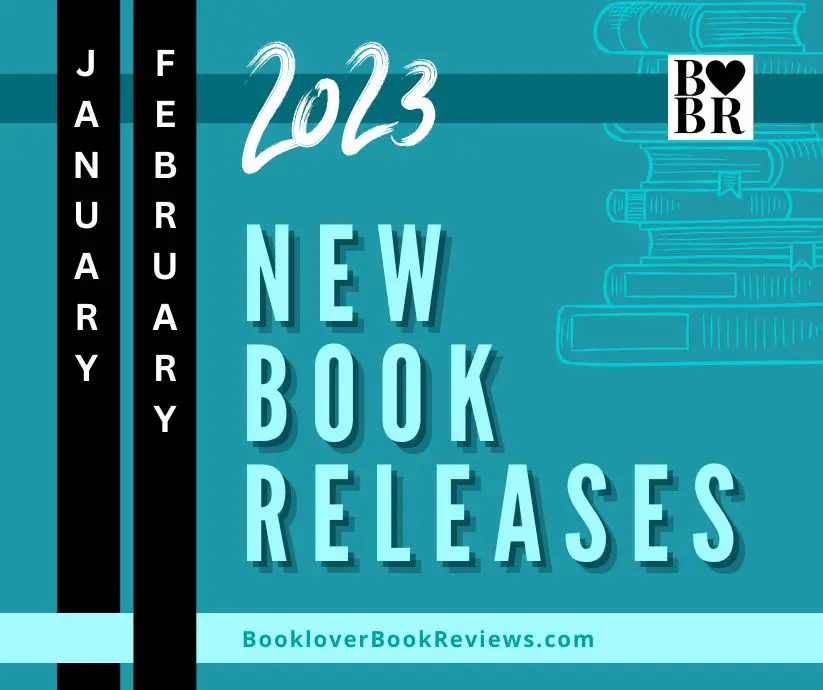 New Books – January & February 2023
After the festive season shopping frenzy, January and February are typically quieter months in book publishing. But this year, I am very pleased to share there are several fantastic new novels coming out to kick our reading year off with a bang.
New year, brand new author. Parini Shroff's debut novel The Bandit Queens is receiving high praise in early reviews.
In a remote village in India, rumours swirl after Geeta's no-good husband walks out on her. But people think she killed him. That kind of notoriety has its perks, but it does lead to all the other 'would-be widows' in the village wanting her help to make their husbands disappear also. Inevitably though, even the best-laid plans go away… Filled with clever criminals, second chances, and wry and witty women. Find out more >>
.
Hell Bent, the sequel to Leigh Bardugo's blockbuster adult novel novel Ninth House (Alex Stern #1) is one of the most highly anticipated book releases in January. And yes, after absolutely loving Book 1 (read my review) I pre-ordered this one.
Hard to describe this without spoiling for those who have not read Book 1, but let's just say the Ivy League college of Yale is in for a shake-up. Hell Bent features an audaciously ambitious rescue plan, dubious allies, and faculty members dying off. And of course, more closely guarded secrets, a maze of arcane texts and bizarre artifacts, magic, violence, and all too real monsters. Read my Hell Bent review >>
.
After adoring her 2020 novel The Museum of Forgotten Memories (read my review) Anstey Harris went on my "must-read author" list. It was deeply moving and uplifting fiction.
Her new 2023 book release, When I First Held You, about a woman forced to enter an unmarried mothers' home and give up her baby in 1960s Glasgow, is sure to deliver another emotional gut-punch. Now more than 50 years later, Judith's Mending Shop restores broken treasures, just as Judith herself has been bound back together by her late, missed partner, Catherine. But her tranquillity is shattered when the baby's father reappears, wanting to unpick the painful past. Find out more >>
.
I am not an avid reader of vampire fiction, but the author's debut novel Here and Now and Then (my review) was something special. In that, he injected humanity and heart into time travel, and so he has likely done something similar in this new book.
Being a vampire is far from glamorous…but it can be pretty punk rock. Early reviews indicate with Vampire Weekend, Mike Chen has risen well above traditional vampire tropes. Publishers Weekly calling it 'a love letter to the power of music' and a 'thoughtful, humorous exploration of what constitutes living'. Find out more >>
.
Meet Maddie Wright. All her life, she's been told who she is. To her Ghanaian parents, she's Maame: the one who takes care of the family. Her mum's stand-in. The primary carer for her father, who suffers from Parkinson's. The one who keeps the peace – and the secrets. But it's time for her to speak up, and live her own life… her way.
Jessica George's reportedly pitch-perfect debut Maame is earning early rave reviews — a blisteringly funny, heartbreaking coming-of-age novel about identity, love, loss, and becoming the woman you want to be. Find out more >>
.
Firstly, can this new book release be any more beautiful? The AU/UK cover art is stunning also. Thankfully, according to one of my most respected authors Joanna Cannon, the story within is "relevant, empowering and brilliantly written" also.
Emilia Hart's debut novel Weyward weaves together the stories of three women across five centuries — Altha (1619) is on trial for witchcraft, Violet (1942) is more interested in collecting insects and climbing trees than in becoming a proper young lady, and Kate (2019) flees London for Cumbria and Weyward Cottage, inherited from her great-aunt. There, a secret lurks in the bones of the house, hidden ever since the witch-hunts. Find out more >>
.
I have always found Jojo Moyes' dramas and mysteries entertaining reads, and her 2023 new release Someone Else's Shoes sounds like no exception.
Who are you when you are forced to walk in someone else's shoes? Nisha Cantor lives a wealthy globetrotting lifestyle until her husband announces a divorce and cuts her off. She is determined to hang onto her glamorous life. But in the meantime, she must scramble to cope because she doesn't even have the shoes she was, until a moment ago, standing in. That's because Sam Kemp – in the bleakest point of her life – has accidentally taken Nisha's gym bag. Find out more >>
.
Kerryn Mayne's debut novel Lenny Marks Gets Away with Murder has earned her lots of pre-release buzz in Australia but unclear whether overseas rights have been sold yet.
37-year-old Lenny Marks is good at not remembering. Her mother left her when she was a child, and her stepfather's parting words, were – 'You did this.' Now Lenny fills her days teaching at a primary school, and her nights playing Scrabble with her pretend housemate. Recently though, if only to appease her beloved foster-mum, Lenny has set herself the goal of 'getting a life'. Then, out of the blue, a letter arrives from the Adult Parole Board. And when her desperate attempts to ignore it fail, Lenny starts to unravel. Worse, she starts to remember. Find out more >>
More noteworthy new book releases in January & February 2023
US readers – Browse this January & February 2023 New Book Releases List directly on Bookshop.org where profits support local independent bookstores.
.
How many of these new book releases will you be adding to your reading pile?
I will be routinely updating this list. Pin it for later and check back in when more new release books are added as we move through 2023.
Related Book Lists: