One of the things I love about books is their longevity; they have no expiry date.
After the PR buzz has died down and they no longer qualify for the shiny new release lists, it is the quality novels that rise to the top and continue to earn spots in curated reading lists by theme, subject matter or genre.
Disclosure: If you click a link in this post and make a purchase, I may earn a small commission.
Book Lists I Have Enjoyed Reading
I will routinely update this page with topical book lists and other book-related articles that have recently caught my attention.
The 2021 Stella Prize shortlist
The Stella Prize celebrates brilliant literary work from Australian women and non-binary writers. This year's shortlist includes fiction and non-fiction books, from debut novelists, Walkley Award-winning journalists, previous Miles Franklin winners and more. Read more >>
The 2021 Women's Prize for Fiction Longlist
The longlist for the 2021 Women's Prize for Fiction was announced, featuring a mix of established authors, debut novelists and the prize's very first transgender nominee. Read more >>
The Nebula Award Finalists
The Science Fiction and Fantasy Writers of America recently named the finalists for this year's Nebula Awards, and the winners in seven categories will be announced at the 2021 Nebula Conference Online in early June. Read more >>
Winners announced for the 26th Audie Awards
Earlier this year, the finalists for the 2021 Audie Awards were announced by the Audio Publishers Association (APA). The APA recognized the winners at the 26th Audie Awards gala, including Susanna Clarke's Piranesi—read by British actor and filmmaker Chiwetel Ejiofor—which took the Audiobook of the Year award. Read more >>
Extraordinary "ordinary" women for Women's History Month
For Women's History Month, we are celebrating women from around the world for their strength, determination, and perseverance. In this roundup, are remarkable stories of female strength from extraordinary ordinary women – doctors and lawyers, radio broadcasters and cancer survivors, daughters and warriors. Read more >>
War Stories: Women who risked it all
Women's History Month is the perfect opportunity to celebrate women who chose to challenge their assigned roles, and in the process, risked it all. Read more >>
Mysteries and thrillers going from page to stream in 2021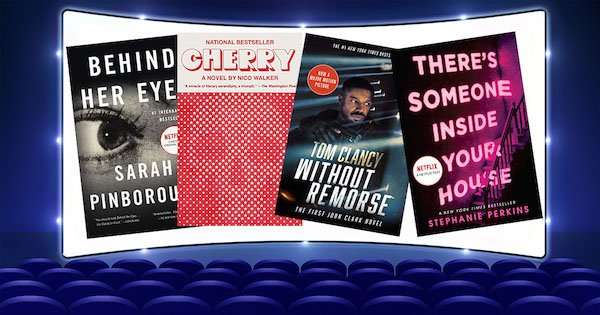 From the origins of one of Tom Clancy's most popular supporting characters to a mind-melding domestic thriller, here are all the movies the Amazon Book Review editors are putting on their watchlist. Read more >>
February's Best International Crime Fiction
A Chinese procedural, a German thriller, and plenty of Eastern European intrigue. Read more >>
8 mystery stories from around the world
Diverse and thrilling crime stories. Exploring stories from different countries and time periods means the books on this list can show readers a lot about the idiosyncrasies of crime and systems of justice in a variety of cultures and contexts. Read more >>
42 New and Upcoming Historical Fiction Novels
Check out early 2021's biggest historical fiction releases and be transported to tales of lighthouse keepers, asylum seekers, Chicago's jazz clubs, etc. Read more >>
Epic reads: Unstoppable sci-fi and fantasy series
Science fiction and fantasy books that have at least four books in the series, and all have recent additions or new books coming in 2021. Warning, this list saw me adding to my wishlist! Read more >>
11 Fictional Hotels for Your Fictional Vacation
You may be stuck at home, but you can still go on a hotel escapade with these novels. Read more >>
Book list: The 52 Most Popular Romances of the Past Three Years
Be prepared to be charmed, wooed, and—of course—seduced by these most popular romance novels of the past three years, according to Goodreads members, listed from 1 to 52.  Read more >>
Highly anticipated giggle-worthy romantic comedies
Seven rom-coms from the first months of the year, plus a sneak peek at five hilarious love stories reaching shelves mid-year. Read more >>
Obsessed with Bridgerton? Read these 7 books
Bridgerton (Netflix) is a glorious confection of scandalous drama — think Emma meets Gossip Girl — and sumptuous Regency costume design. A booklist for fans of this latest romantic drama binge series… Read more >>
6 read-alike books for Sally Rooney fans
A recommended reading list to tide Salley Rooney fans over until her third-novel Beautiful World, Where Are You is released later this year. Read more >>
Mysteries by Black Women to Add to Your Reading List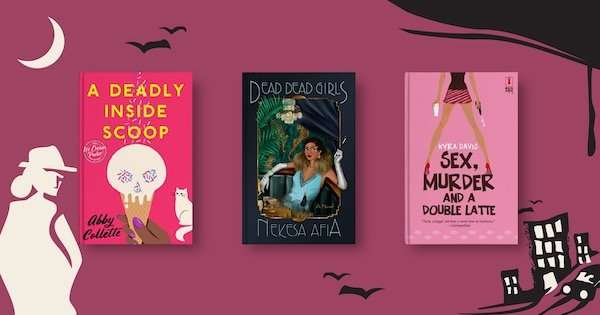 Author Kellye Garrett recommends mystery series, specifically ones written by Black American women over the past 30 years. The first title in each series is listed so you know where to begin. Read more >>
Must-read upcoming book releases by Black authors
To celebrate Black History Month, this book list highlights the best books by Black writers that are publishing in the coming months, from unforgettable memoirs to mysteries and thrillers, domestic dramas and serious nonfiction. Read more >>