Aussie Author Challenge 2013 page launch
Whether you are a patriotic Australian, an aspiring or armchair tourist or simply an international reader wanting to discover some talented new authors and interact with like-minded readers, the 2013 Aussie Author Challenge could be for you!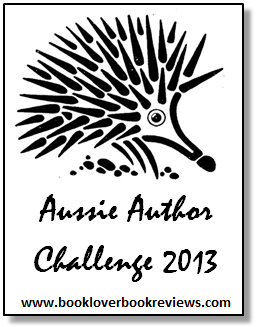 Now in its fourth year, I have decided to again offer 2 participation levels in the Aussie Author Challenge in 2013:
(1) TOURIST, for those who just want to dip their toe into the talent on offer from 'down under', and
(2) FAIR DINKUM, for those wanting to stretch themselves enough to unearth a few gems they may otherwise miss out on.
Go to the dedicated 2013 Aussie Author Challenge Page to find out more details and how to get involved.
Each month during the challenge I will be highlighting new titles being released by Australian authors and notable reviews by challenge participants.
BUT, first things first….
… we need to name our challenge mascot for 2013, the 'echidna'. I am thinking it is a 'she' but I could still be persuaded otherwise.
Disclosure: If you click a link in this post and make a purchase, I may earn a small commission.
Please provide your naming suggestions for our mascot in the comments section below, and I will set up a vote.
Happy hunting for Aussie Authors.