Aussie Author Challenge Spotlight – February 2014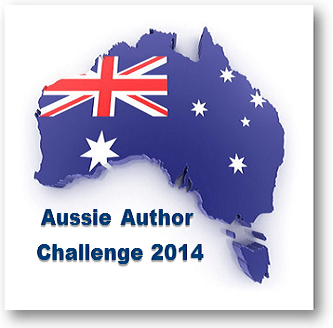 It has been a strong start to the new year for homegrown literary talent with 19 book reviewers signing up to the Aussie Author Challenge 2014.
Let's take a quick look at some of the great books Aussie Authors Challenge participants have reviewed so far…
The Aussie crime thriller genre is still going strong, with both our Tracey's (at both The Great Unread and Carpe Librum) publishing reviews of Candice Fox's debut novel Hades.  I reviewed Malicious Intent by Kathryn Fox and Carol warned us that the fast-paced Broken by Vanessa Skye is not for the faint-hearted.
Bree gave Chris Muir's debut novel A Savage Garden her seal of approval, describing it 'a well-rounded and highly enjoyable story', and Cathy and Tracey joined the many Aussie fans of the 2013 bestsellers The Rosie Project by Graeme Simsion and Burial Rites by Hannah Kent, respectively.
In the young adult genre, Bree featured a new release novel written in verse, The Simple Gift by Steven Herrick and Emily loved The Intern by Gabrielle Tozer and described Shift by Em Bailey as 'deliciously creepy'.
Carol was pleasantly surprised by how much she enjoyed Close Up by Kate Forster while Christos Tsiolkas' Barracuda did not live up to Sarah's expectations.
Great to see so much diversity in the titles being featured too, with quite a few non-fiction in the mix, including Tracey's insightful review of Meshel Laurie's memoir The Fence-Painting Fortnight of Destiny and the thought-provoking discussion in Elizabeth's review of Rough Justice.
Links to all 20 reviews published for the 2014 Aussie Author Challenge thus far can be found on the challenge homepage.