31 of the Best Translated Novels, Women in Translation Month
Each August the literary community celebrates Women In Translation Month. In this article, I explain why I recommend reading translated fiction, discuss some of the best 'translated books by women writers' that I have read and share my favourite female translators.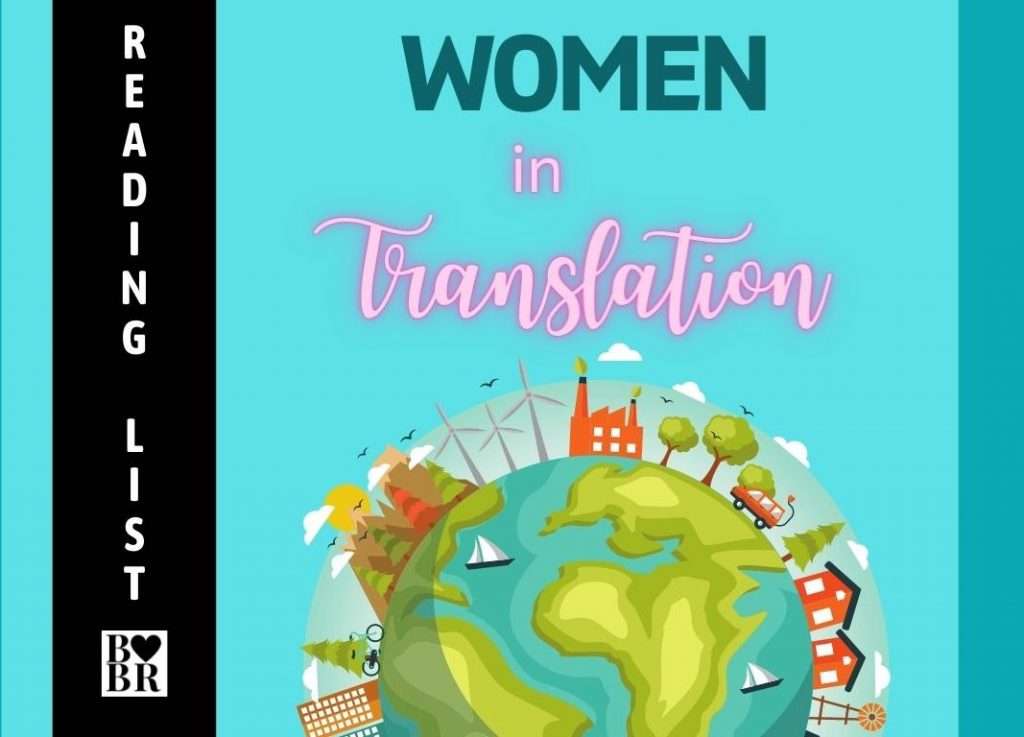 Women in Translation Month
Meytal Radzinski started this initiative back in 2014 when she and a passionate group of book bloggers dedicated a whole month for championing women authors who write in languages other than English.
They had two simple goals in mind:
Increase the dialogue and discussion about women writers in translation
Read more books by women in translation
Why? Because in 2013 only around 26% of books translated into English were by women.
And, I believe that because of the awareness (and consumer demand) raised by initiatives such as this, that clear disparity in representation has slowly begun to improve.
In 2018, one-third of the books translated into English were written by women.
And, there is clearly still a way to go, but momentum is building…
Disclosure: If you click a link in this post and make a purchase, I may earn a small commission.
Any day of the year is a good time to read Women in Translation
Whenever I make time for a translated novel, more often than not I enjoy the reading experience. The authors' perspectives seem fresh to me and I believe that stems from different cultural origins and context. It is a wonderful way to experience new places and cultures, and broaden our thinking on issues both emerging and historical.
Some people think choosing translated books is a risk. But in my personal experience, it is a risk well worth taking because you are guaranteed to learn something — whether it is about another culture or even just your own mindset.
My Translated Book Recommendations
I have grouped my translated novel recommendations – noteworthy translated fiction I have either read or want to read – by the author's geographical region of origin below. For those books I have had the opportunity to write up a review, I have linked to those. Otherwise, the links below will open up a retailer's book details page in a new window so that you can keep browsing this list.
Translated Novels by Asian Women Authors
My go-to recommendations for translated fiction written by women would have to be Japanese authors Hiromi Kawakami, Yoko Ogawa and the lesser-known Mitsuyo Kakuta.
Why am I drawn to Japanese literature? It may have something to do with the intrinsic cultural paradigms being so distinct from the western norms that underpin much of the fiction I read. The narratives are quite introspective and there is often great meaning conveyed through symbolism.
I have particularly enjoyed Hiromi Kawakami's quietly affecting writing style and her delicate touch with offbeat characters. I highly recommend her novels Strange Weather in Tokyo (aka The Briefcase) and The Nakano Thrift Shop, and look forward to reading the most recent of her novels translated into English, The Ten Loves of Mr Nishino.
On the hunt for more translated fiction by Japanese women writers, I found some delightful translated short stories from the award-winning Mitsuyo Kakuta. So often, what is not said is more telling than what is, and the moral or message being conveyed is more powerful because of the restraint displayed by the author. Mitsuyo Kakuta's Good Luck Bag and Moving the Birds are fine examples of this.
.
Another all-time favourite translated book of mine is Yoko Ogawa's The Housekeeper and the Professor – exquisite minimalism and charming reflection on the need for companionship. I found her collection of stories The Diving Pool impactful reading also, but the subject matter is dark and at times sinister. I am now eager to read her latest novel translated into English, The Memory Police, The Wall Street Journal calling it, "an intimate, suspenseful drama of courage and endurance".
.
I found the stories in Banana Yoshimoto's Kitchen both enthralling and perplexing and the narrative viewpoint of Tomoka Shibasaki's Spring Garden beguiling in its candour and contradictions. And, I have Sayaka Murata's international bestseller Convenience Store Woman on my wishlist.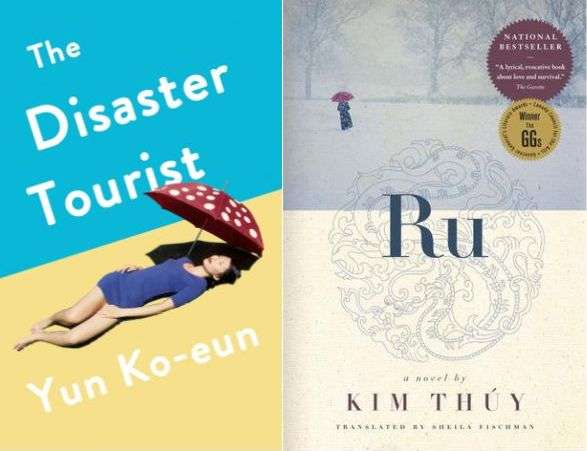 I've also found Korean literature particularly impactful, but The Disaster Tourist by Yun Ko-eun is the first work by a female Korean author I've read in translation. It is certainly gristly food for thought for those planning their post-pandemic travel itineraries. Another Asian woman in translation I am keen to add to my reading pile is Kim Thuy and her novel Ru, longlisted for the 2014 IMPAC Dublin Literary Award and the 2012 Man Asian Literary Prize.
.
Translated Books by European Women Writers
.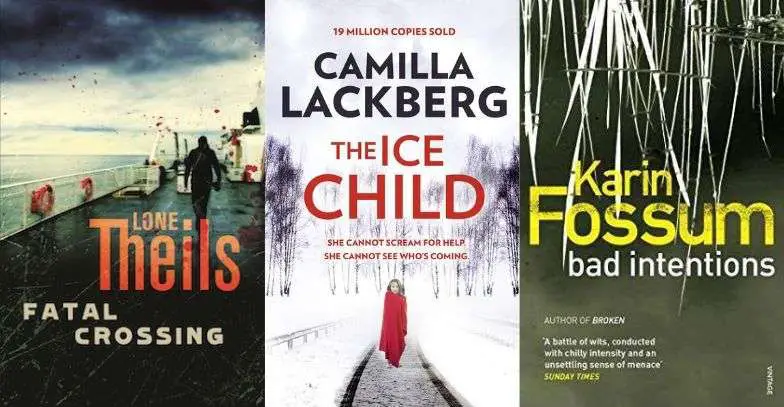 Lone Theils' translated crime novel Fatal Crossing (originally in Danish) was one of my Best Books of 2017. Nora Sands is an intelligent and feisty female lead I connected with immediately. I look forward to the second title in this series being translated into English.
Keeping with the Scandinavian theme, I recommend Camilla Lackberg's compelling The Ice Child (Detective Hedstrom & Falck Series) to those with strong stomachs, and for a thriller heavy on psychology, Karin Fossum's bleak yet riveting storytelling in Bad Intentions.
Of the German fiction in translation I have read to date, I found Jenny Erpenbeck's The Book of Words the most impactful. Italian author Elisa Ruotolo's stories in I Stole The Rain are highly engaging, and I recommend the collection to readers that enjoy originality and a more philosophical bent to their fiction.
.
.
People can debate the merits of Irene Nemirovsky's chosen affiliations prior to her death in Auschwitz at age 39, but the artistry of her written prose (and Sandra Smith's wonderful translations of the original French) cannot be questioned. Of the four of her many titles I have read, Suite Francaise ('a masterpiece') and All Our Worldly Goods ('powerful and compelling') rank as my favourites.
.
I am also eager to read Nina George's The Little Paris Bookshop (translated from the original German) and Olga Tokarczuk's Booker International Prize-nominated Drive Your Plow over the Bones of the Dead (Polish, described as a literary murder mystery).
Translated Novels by Latin American Women
.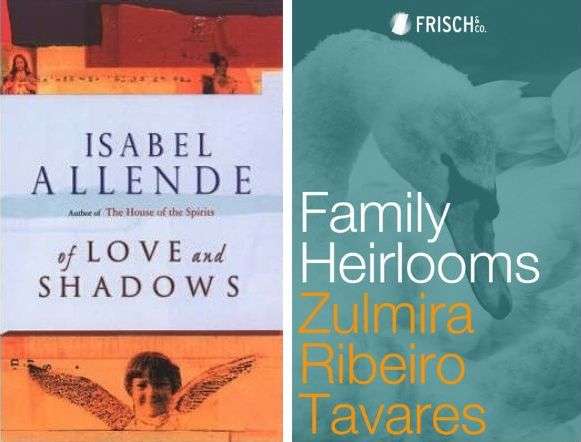 One of my all-time favourite Latin American female authors in translation is Isabel Allende. Of her many bestselling titles, I particularly recommend one of her earlier novels Of Love and Shadows filled with courage and passion.
Although still relatively unknown to English readers, Zulmira Ribeiro Tavares is considered one of Brazil's modern masters and I highly recommend her Jabuti Prize-winning novella Family Heirlooms (translated into English by Daniel Hahn, thanks to Frisch & Co).
While Valeria Luiselli has written her most recent and Booker Prize longlisted novel in English, her earlier award-winning titles Faces in the Crowd and The Story of My Teeth (originally in Spanish) have been on my reading radar for some time now.
Other iconic novels by female Latin American authors I have not got around to reading but am eager to include The Hour of the Star by Clarice Lispector and People in the Room by Norah Lange.
Translated Books by African Female Authors
I have read several titles by women born in Africa but I was surprised to find all were originally written/published in English. That fact, and that it took some investigation before I found these titles by women in translation that I am now keen to read (an overwhelming number of the African authors translated into English are male), says something about the lagging pace of cultural and societal change in the region.
I am keen to read The Queue by Basma Abdel Aziz (Eqypt, translated from Arabic) and So Long A Letter by Mariama Ba (Senegal, translated from French). The first has been compared to George Orwell's 1984 and earned Elisabeth Jaquette a 2014 English PEN Translates award and the latter novel (published in 1979) is recognized as one of Africa's 100 Best Books of the 20th Century.
Of Agaat by Marlene van Niekerk, Toni Morrison said, "Its beauty matches its depth and her achievement is as brilliant as it is haunting", and the award-winning Ingrid Winterbach's The Book of Happenstance is described as "an alternately sublime and satirical meditation on love, loss, and obsession". Both titles have been translated from the original Afrikaans.
Must-Read Female Translators
What cannot be underestimated is the value that a talented translator brings to the final reading experience, and it just so happens that many of my favourites are women.
After a while, you gain confidence in and special appreciation for particular translators' work. I certainly know I check to see if it's one of my favourite translators before committing to reading. For example, I would not hesitate to read anything translated by Sora Kim-Russell, Sandra Smith, Charlotte Barslund or Allison Markin Powell, just to name a few.
In a Guardian article titled, In their own words: 10 female translators on the work that inspires them, many more women at the top of their field are offered up such as Susan Bernofsky, Margaret Jull Costa, Barbara J Haveland and Christina MacSweeney. 
More Recommended Reading Lists: