Book releases by Aussie Authors in April 2013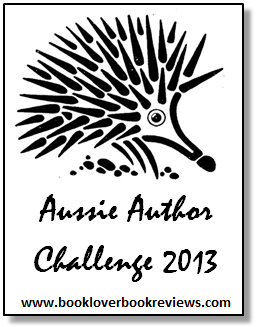 As part of the Aussie Author Challenge 2013, each month I will be highlighting a selection of the new books being released by Aussie Authors in the month ahead and April is almost upon us.
These features will by no means provide a comprehensive listing of all the titles by Australian authors being released, just the ones I have come across in my travels around the web. I'll ask readers, authors and publishers to let me know of any other notable Aussie Author book releases that I have overlooked in the Comments Section.
Book Releases by Aussie Authors in April 2013
Click on the covers to read book summary and publication details.
These links are to Australian distributors. I recommend international readers check when these titles will be available from The Book Depository (free worldwide delivery).
Lots of war themed books being released this month to coincide with Anzac Day, including a title for younger readers from the prolific  writer Kerry Greenwood.
Ever since reading Richard Flanagan's Wanting, which included a fictional account of Jane Franklin's time in Tasmania based on fact, I've been interested in learning more about this strong willed and influential lady, so Alexander's title has caught my eye. It is great to see a new release from Liane Moriarty also.
The Railwayman's Wife takes out 'most gorgeous cover' for me this month, and with praise from Gail Jones, it could well have equally gorgeous content.
Disclosure: If you click a link in this post and make a purchase, I may earn a small commission.
Which of these titles most interests you?
Know of other titles by Aussie Authors being released in April 2013? Share them with us in the comments below.