Book Releases by Aussie Authors in November 2013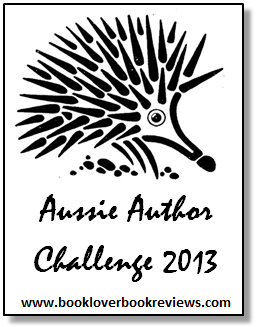 As part of the Aussie Author Challenge 2013, each month I will be highlighting a selection of the new books being released by Aussie Authors in the month ahead.
These features will by no means provide a comprehensive listing of all the titles by Australian authors being released, just the ones I have come across in my travels around the web. I'll ask readers, authors and publishers to let me know of any other notable Aussie Author book releases that I have overlooked in the Comments Section.
Book Releases by Aussie Authors in November 2013
+ a few titles that were released late October that I missed last time.
Click on the covers to read book summary and publication details.
These links are to Australian distributors. I recommend international readers check when these titles will be available from The Book Depository (free worldwide delivery).
Predictably there are a huge number of titles being released in November, perfect timing for presents – lots of memoirs (business, science, sports), beautiful cook books and lots of titles for children, but in this article I've chosen to predominantly highlight fiction releases.
I've been a long time fan of Matthew Reilly's escapist fiction, but the synopsis of this much anticipated release The Tournament, somewhat of a departure from his back catalogue, has not hooked me yet enough to pre-order. I'll watch out for the reviews…
I've been meaning to read the work of Sulari Gentill for some time, and the release of the fifth title in her Rowland Sinclair Series has reminded me to bump up her debut novel A Few Right Thinking Men a few notches in my wishlist.
Disclosure: If you click a link in this post and make a purchase, I may earn a small commission.
Which of these titles most interests you?
Know of other titles by Aussie Authors being released in November 2013? Share them with us in the comments below.