Challenge Wrap & Resolutions: Australian and nonfiction reading
In 2020 my reading quantity was not the highest ever, but the quality and diversity of what I read was noteworthy. For the first time ever, I felt compelled to structure my best books of 2020 list by genre! And, I have my participation in reading challenges to thank for that.
Aussie Author Challenge 2020
In 2020, due to popular demand, I added a higher reading level to the Aussie Author Challenge. I called it EMU.
EMU – Read and review 24 books written by Australian Authors of which at least 10 of those authors are female, at least 10 of those authors are male, and at least 10 of those authors are new to you; Fiction or non-fiction, at least 4 different genre.
I knew it would be a stretch for me, since I'm not as prolific a reader as many participants, but as host of the challenge, how could I not give it a shot right…. Well, I am pleased to report, that I achieved this reading target. And, there were several participants that absolutely smashed it.
Since 24 titles are far too many to discuss in this post, I'll just highlight my favourite title by an Australian author by genre.
Favourite Australian Crime Novel
The Night Whistler by Greg Woodland – This ripper Aussie crime debut is the perfect combination of atmospheric historical setting, intimate narration, taut and suspenseful pacing and authentically flawed, care-driven characters.
Snapping at its heels though was Chris Hammer's Trust, the brilliant third instalment in his Martin Scarsden series.
Favourite Aussie Romance
The Likely Resolutions of Oliver Clock by Jane Riley – This debut novel was something special, as hilarious as it was moving. For me, this happy tearjerker is feel-good fiction at its finest.
Favourite Australian Thriller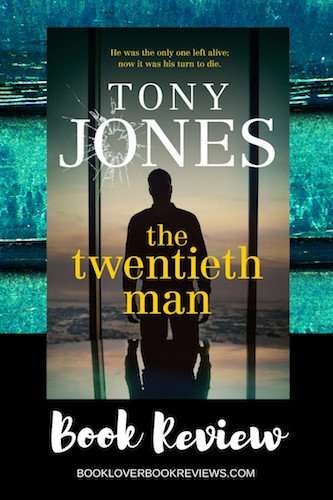 The Twentieth Man by Tony Jones – I was a little late to the party on this 2017 release. Its depth of characterisation, thrilling narrative setup and historical plot inspired by fact, had me engrossed.
Of the 2020 Aussie thriller releases, Jock Serong's The Burning Island topped the pile for me… as suspenseful as it was moving, in its interrogation of the best and worst of human nature.
Favourite Aussie Literature
Mammoth by Chris Flynn – Chris Flynn's cutting humour and evocative characterisation offers readers fresh perspective on age-old lessons, and most importantly hope. A timely and compelling trumpet call…
Also deserving of mention is Elephants With Headlights. I was enthralled by Bem Le Hunte's inventive prose and thoroughly modern, darkly playful narrative.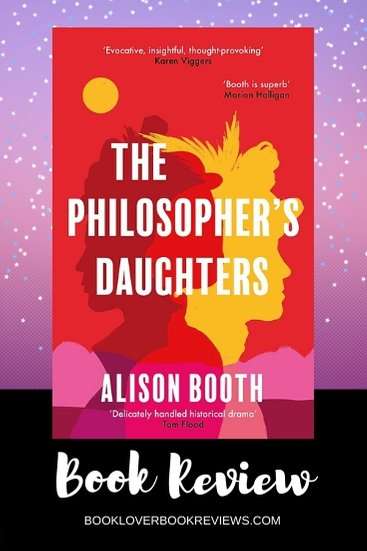 Favourite Australian Historical Fiction
The Philosopher's Daughters by Alison Booth –  Quietly moving and thought-provoking historical fiction tackling discrimination and bigotry with artistic impact.
Favourite Non-Fiction by an Aussie Author
The Last Lions of Africa by Anthony Ham – Fully appreciating the power of storytelling to engage and raise awareness, his writing style is an appealing mix of evocative scene-setting, objective reporting and commentary on personal experience.
As you can see, in 2020 I enjoyed a diverse range of quality titles by Australian authors. And, amongst the 24 titles I read, 20 were written by authors I'd not read before.
Again, I will be aiming for the EMU Reading Level in the Aussie Author Challenge 2021.
Disclosure: If you click a link in this post and make a purchase, I may earn a small commission.
2020 Australian Women Writers Challenge
11 of the 24 titles that I read for the Aussie Author Challenge were written by females, so I exceeded my Franklin Reading Level (10 books) in the 2020 Australian Women Writers Challenge.
I will be aiming for the Franklin Reading Level again in 2021 Australian Women Writers Challenge.
Just some of the titles by Australian women I am looking forward to reading for include:
and these are just the ones that will be released in January!
2020 NonFiction Reader Challenge
Since I'd rarely read nonfiction for pleasure, Book'd Out's 2020 NonFiction Reader Challenge was a great way for me to start changing that. I signed up for the Nonfiction Nibbler (6 books) reading target level and achieved that in 2020.
Of the 6 nonfiction titles I read, Joanna Cannon's Breaking & Mending: A junior doctor's stories of compassion & burnout was my favourite. It is a slim but strikingly honest and powerful memoir and there could not have been a more fitting time to better understand and appreciate what those on the frontline go through.
I plan to participate in the 2021 NonFiction Reader Challenge again at the Nonfiction Nibbler Level (6 books, from any category).