Booklover Book Reviews Recap – November 2012
A quick recap of what happened at Booklover Book Reviews in November:
Book Reviews Published:
Click on the pictures to read the reviews
Disclosure: If you click a link in this post and make a purchase, I may earn a small commission.
Read, Book Reviews Coming Soon:
Click on the pictures for book information
Book Giveaways:
Winners announced: CLOUD ATLAS by David Mitchell, WHAT THE ZHANG BOYS KNOW by Clifford Garstang, BLOOD ZERO SKY by J Gabriel Gates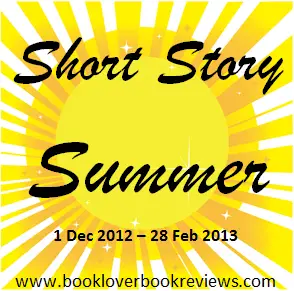 Launched giveaways for: TUG OF WAR by Ross Collier
Reading Challenges:
This month I launched my Short Story Summer Challenge. Checkout the challenge home page for all the details on how to get involved!
Booklover Bites:
Literary Doorstops, Ebooks are Real Books, Christmas Gift Ideas
What's planned for December?
Since the festive season can get a little hectic, I am making no definitive reading plans this month other than to my Short Story Summer Challenge! For that I plan to read A.S. Patric's recently published collection of short stories titled Las Vegas for Vegans and Wanderers by Edward Belfar.
I will also be doing a wrap up of my reading challenge participation and very shortly launching the home page for the 2013 Aussie Author Challenge. What animal will be the challenge mascot this time round? We've already had the kangaroo (2010), platypus (2011) and koala (2012) – you will just have to wait and see…
What are your reading plans for December?