Booklover Book Reviews Recap – January 2013
A quick recap of what happened at Booklover Book Reviews in January 2013, and the first two days of February:
Book Reviews Published:
Click on the pictures to read the reviews
Disclosure: If you click a link in this post and make a purchase, I may earn a small commission.
Read, Book Reviews Coming Soon:
Click on the pictures for book information
Book Giveaways:
Giveaway – WANDERERS by Edward Belfar (short stories) and Australia Day Book Giveaway Blog Hop 2013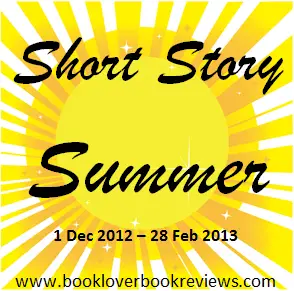 Reading Challenges:
Working towards my goal in the  Short Story Summer Challenge, with my review of Wanderers and author interview with Edward Belfar, and my review of Corporeality by Hollis Seamon.
One book reviewed for my Aussie Author Challenge (and the Australian Women Writer's Challenge) – The Women in Black by Madeleine St John.
I also featured Book Releases by Aussie Authors in February 2013.
Read and reviewed Kitchen by Banana Yoshimoto for Tony's January in Japan reading initiative.
What's planned for February?
What are your reading plans for February?