LAS VEGAS FOR VEGANS by A S Patric, Book Review
Las Vegas for Vegans Book Synopsis:
From Las Vegas to Melbourne, from Europe to a doomed airplane in mid-flight, from a seedy motel to the local bookstore, the true setting of these stories is the human heart. A son spends the day at work having left his father dying on the kitchen floor, a woman finds herself unexpectedly alone in a hotel room in Rome, Kafka watches the last journey of the famous Swimmer as he disappears into the Danube, a father abandons his family, yet mysteriously turns up three days later at the Mirage Inn on the edge of Simpson Desert.
A. S. Patrics characters are searching for possibilities, truth and lies, the revelations of shadows, and the strange light that shines between tall buildings. Las Vegas for Vegans is original, assured, beautiful storytelling of exceptional craft, brimming with humour and compassion. (TransitLounge)
Disclosure: If you click a link in this post and make a purchase, I may earn a small commission.
BOOK REVIEW
Las Vegas for Vegans by A S Patric is a collection of 34 short stories ranging from thought pieces as little as three sentences through to fully formed stories of 17 pages.
Talented short story writers generally have an ability to see the common place through a different lens but A S Patric exhibits this more than most in Las Vegans for Vegans. If there is a unifying theme to this collection it is the value to be found in looking more closely at places most people fear to tread.
Patric's confident and brutally honest prose leads the reader to the precipice and engenders an almost palpable sense of foreboding. Patric's talent lies in his ability to evoke a kaleidoscopic range of this type of emotion – from the sinister and evil in 'Boys' and 'The Bronze Cow' through to that which we experience when we come to realise our innate ability to fool ourselves in 'The River'.
For all its intensity, the collection does have its sunshine – one of my favourite examples the piece titled 'Murmur', a moving and ultimately uplifting exploration of developing love.
Although, as with most short stories, much is left up to the reader themselves to ponder, there is a real sense of clarity in Patric's writing – the reader is left with a feeling that they are in safe hands, that they have received all the meaning the author intended to convey; that they have all the pieces of the puzzle.
The imagery Patric uses to depict feelings and emotional responses is powerful, such as this passage from 'The Mirage Inn',
"The comments delivered softly, lovingly – brutal every time they were uttered. Each one, another crack in the glass, splitting and growing into a whole tree of branches and roots like she'd seen occasionally in windscreens, eventually spreading through everything Audrey saw."
I appreciated the variety in delivery throughout the Las Vegas for Vegans collection – present and past tense, first and third person perspectives and a particularly successful piece titled 'Nothing To Do With Anything'. This piece is a stream of conscience ostensibly about the horrors of Christmas shopping but more poignantly about the feeling of being alone in society and the solace (or is it escape?) that can be found in a book and therefore in our own minds.
Topics explored by A S Patric include infidelity, the fragility of life and search for meaning in its final phases and reincarnation, and references to literature, music and pop culture are quite prevalent.
"I cling to the pole and listen to a joke the hungry mosquitoes tell about how the only difference between Ovid and Michael Jackson was the glittery glove." ('Minerva Blues')
Modern Australian society features heavily, particularly a developing Australian rat race.
Las Vegas for Vegans, one of the few not set in Australia is 'The River', a piece narrated by an ailing Kafka. It is one of the more fully formed stories and conveys an important moral. Other favourites include, 'The Professional Mourners', at once beautiful and heartbreaking, 'Guns N' Coffee', a hilarious dark comedy, and a moving piece titled 'Fragments of a Signal' which had me completely enthralled.
The short story collection Las Vegas for Vegans, the second published collection of the works of A S Patric, is hard hitting enough to be cool yet sufficiently moving to be remembered well beyond the reading.
UPDATE: Other titles we have since read from this author include Bruno Kramzer, the Miles Franklin award-winning Black Rock White City and Atlantic Black.
BOOK RATING: The Story 4 / 5 ; The Writing 4.5 / 5
Get your copy of Las Vegas for Vegans from:
Amazon | Kobobooks | Booktopia(Aus)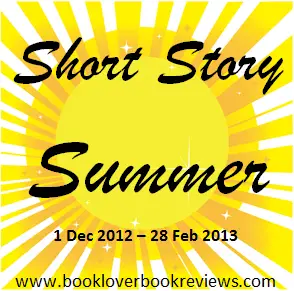 Genre: Short Stories, Drama, Humour, Literature
* This book counts towards my participation in the Short Story Summer Challenge and the Aussie Author Challenge 2012.
About the Author, A S Patric
A.S. Patrić is the winner of the 2011 Ned Kelly Short Story Award and the 2011 Booranga Short Story Prize. His debut book, The Rattler & Other Stories, was published to wide acclaim in 2011. Best Australian Stories 2010 featured his work and he has also been published in The Sydney Morning Herald, Meanjin, Overland, Southerly, Quadrant and many other literary journals. Alec is also a bookseller living in bayside Melbourne with his wife and two daughters.
– Check out Patric's official website
– Read my interview with A S Patric about Las Vegas for Vegans
Other reviews of Las Vegas for Vegans
Goodreads, ANZLitLovers, Bait for Bookworms, Readings
* My receiving this title free from Transit Lounge Publishing did not affect my ability to express my honest opinions in this book review.